Experienced Jackson, MS Insurance Dispute Attorneys
Tireless representation that Mississippi insureds can rely on when devastation takes hold
It's no secret to anyone that the goal of insurance companies and their agents is to make money. As such, they do everything in their power to persuade you to take out a policy with coverage that may or may not be in your best interest. It may not even provide you with the protection they claimed you would receive as they glossed over the big picture explanation of benefits. Up-selling policies that cover you, your home, your car, and your business is what it's all about for the insurance industry.
You're promised that if you become disabled, you'll receive necessary benefits to ease a lifetime of tough road ahead. If you die, they assure you that your family will be protected from becoming homeless and falling on harder times. Yet when there's been an accident, a natural disaster, or you experience another loss triggering the need to use your policy benefits, the insurance company doesn't want to know you. They stall, deny your claim by alleging some exclusion in the fine print, or they offer a pittance in comparison to the damages you have endured.
Why we are the right insurance claim attorneys for you
At McWherter Scott & Bobbitt, our lawyers are backed by more than 75 years of combined experience fighting for policyholders and their beneficiaries. Partners Brandon McWherter and Jonathan Bobbitt guides insured in Jackson, MS through the complex insurance claims dispute process with their insurers. When your insurance carrier is trying to deny a claim in the face of your coverage, or playing "fast and loose" with the rules, it is time that you seek representation from an attorney with the experience and resources to hold the insurance company accountable and satisfactorily resolve your claim.
We care about making sure insurance companies uphold their end of the bargain, and we care about you being able to get back to your life as quickly as possible. Anticipating the settlement tactics to expect and knowing how to counter them plays a large part in negotiating a dispute over your policy coverage and the insurance payout you'll receive.
Our law firm focuses only on insurance claims issues
McWherter Scott & Bobbitt represents commercial businesses, families, and individuals in Jackson, MS in every form of insurance policy dispute. We practice in one area, and we do it well. This allows us to remain updated on new regulations and develop the most current strategies to succeed in serving our clients. You can rely on our experienced insurance dispute attorney in Jackson, MS to provide you with experienced legal representation for:
Bad faith/unfair claims practices
Agent negligence
Property damage
Business interruption
Restaurant claims
Manufacturing facility claims
Churches and non-profits
Condominium claims
Hotel claims
Industrial and warehouse claims
Residential claims
Multi-family dwelling claims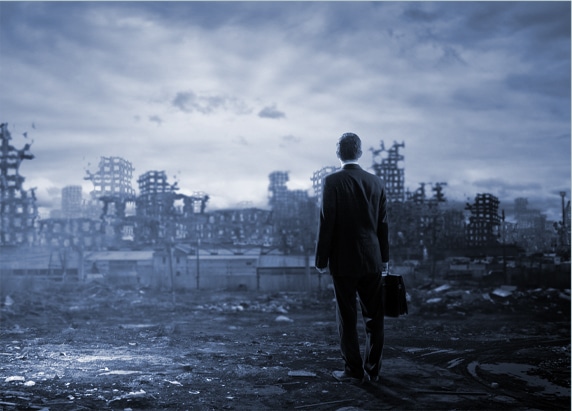 We also represent policyholders in disputes involving health insurance, and life and disability insurance.
Common covered losses leading to disputes
There are numerous events that can cause a loss that you expect your insurance policy to protect you against. When you experience damage due to unexpected disaster, you are supposed to feel a slight sense of relief in knowing that your situation is temporary, and your policy and insurance company will take care of you. This process rarely goes as smoothly as you thought it would despite the insurance companies being experienced in dealing with the majority of Mississippi damage claims caused by:
When you have a triggering event, you are not limited to payment for the actual property damage or injury alone. You have other necessary expenses that stem from the damage that you may also be entitled to payment for, including:
Loss of business income
Loss of rental income
Storage fees
Utility or rental deposits for temporary living arrangements
Hotel fees
Reimbursement for dining out during displacement
You need a Jackson insurance dispute attorney who understands what's at stake
Insurance companies have an entire legal department devoted to reviewing policy language to find ways around paying out on your policy when you need it the most. Their attorneys exist to save the company money by any means possible, including manipulating the policy language and defending against litigation when they refuse your insurance claim. You need a plaintiff's attorney who can protect your interests in court and in negotiation, and stop the insurance company from forcing you into a worse position to protect their bottom line.
Make an appointment with a trusted Mississippi insurance dispute attorney today
McWherter Scott & Bobbitt has a long-standing reputation in Jackson for successfully settling insurance claim disputes. Ensuring our clients' satisfaction means obtaining full and fair compensation for their loss without intentional delay. We advise clients not to take a settlement until all damage has been identified and properly assessed. We are here to help Mississippi residents with any conflict related to their insurance claims process. We invite you to call 731-664-1340 to schedule your case evaluation with one of our caring and talented attorneys, or you can reach out to us through our contact form.
Our Jackson Mississippi Office
McWherter Scott & Bobbitt
4780 I-55 N
Suite 100
Jackson, MS 39211