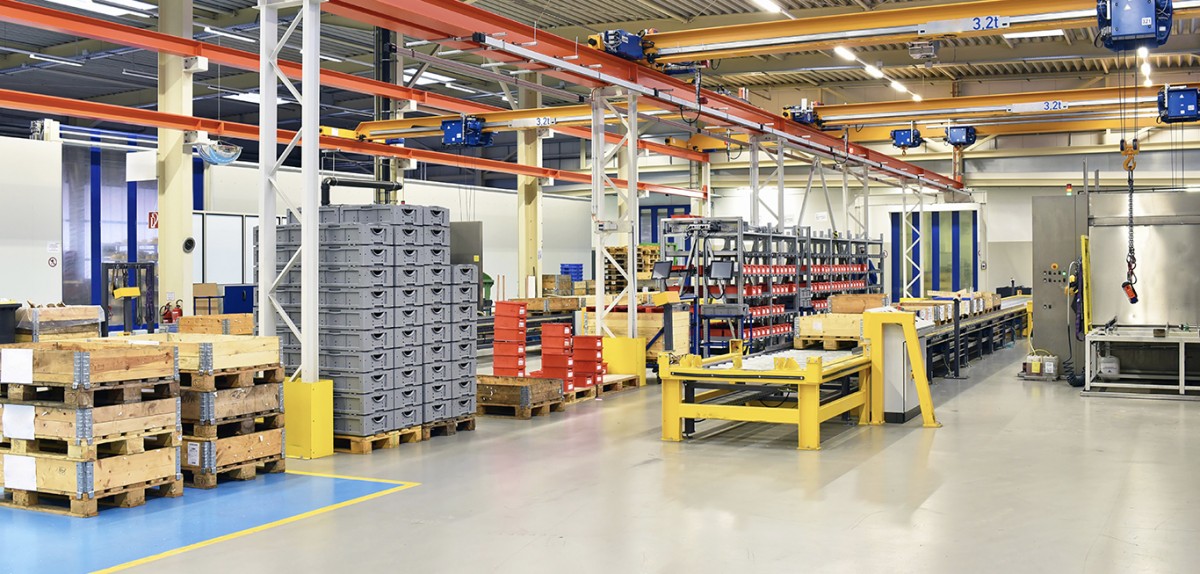 Reputable Representation for Manufacturing Facility Insurance Claims in Tennessee
Help with insurance disputes throughout the Southeast and Midwest
Tennessee is a leader in the automotive industry and many other types of manufacturing. Factories and manufacturing plants provide jobs throughout the state and supply products throughout the country. When a natural disaster, fire, or other event causes a manufacturing facility to stop production, it has an effect on not just the owner of the facility, but also everyone connected with the facility. This is why it's critical that insurance companies pay for all damages incurred according to the terms of your insurance policy.
The experienced manufacturing facility insurance lawyers at McWherter Scott & Bobbitt have helped numerous policyholders throughout Tennessee get just recoveries when storms, natural disasters, and other uncontrollable events cause a business to close for repairs. Our insurance dispute attorneys work with professionals knowledgeable about your industry to make accurate determinations of the damage, your business losses, and your recovery expenses.
What types of insurance coverage do manufacturing facilities need?
The amount and type of coverage your manufacturing facility may need varies from industry to industry, and depends on factors like your structures and clients. Some of the basic coverages manufacturing facilities must consider include the following.
Property damage insurance
Manufacturing facilities typically encompass very large buildings and may have multiple structures. They also have machinery, equipment, and tools that can be very expensive to replace. Often, they require special electrical, plumbing, and HVAC systems. Property damage insurance coverage should cover the cost to replace these items, or repair/refurbish them.
Business interruption insurance
Manufacturing loss and stoppage affects the owners, the workers, the vendors, the marketers, and many other people. Our skilled business interruption insurance lawyers fight to get the owners of insurance policies payment for the following and any other relevant losses:
Lost profits. We work with financial professionals who understand your business to determine how much money you'll lose on a regular basis (such as a monthly) while your company isn't operating.
Fixed expenses. While rebuilding is taking place, owners still need to pay mortgages, various bills, utility services, equipment rental fees, and many other regular expenses.
Payroll and marketing. To retain valuable employees, insurance owners will likely need to compensate their workers even if they're unable to work. Further, the marketing team will need to advise customers and vendors about the company's rebuilding process.
Computer expenses. The company will need to pay their IT department to restore online services as quickly as possible. Manufacturers may need to invest in new hardware and software to secure clients and customers, trade secrets, and other data and information.
Compliance issues. Manufacturers must comply with a variety of federal, state, and local regulations, such as the Occupational Safety and Health Administration (OSHA) standards. The cost of these compliance and additional inspection reviews may be factored into the business loss calculation.
Liability insurance
Manufacturers need to carry product liability insurance if their machines and products are defective. They need property liability insurance in case anyone is injured while at the manufacturing facility site. Businesses also need liability insurance for any employee-used vehicles the company owns.
Other insurance coverages manufacturers will likely need include workers' compensation for workplace injuries and occupational illnesses, and comprehensive insurance for vehicle damage repairs and replacement. They may also need separate machine and equipment coverage. Manufacturing errors and omissions, product recall, and other manufacturing policies may be advisable, depending on your industry. Finally, manufacturers should consider umbrella and excess coverage policies, along with any additional coverage that may be available.
The insurance claim attorneys at McWherter Scott & Bobbitt have extensive knowledge on these types of matters and can work with you to ensure your company has proper coverage when damages and losses occur.
Handling manufacturing facility insurance claims across the Southeast and Midwest
Our Tennessee-based insurance attorneys guide your through the claims process by investigating and assessing your damages. Then, we advocate for you by fighting any tactics the insurance carrier may try to delay, deny, or reduce your claim. Some of the issues we answer to and contest on your behalf include:
Analyzing how the damage occurred
Determining what repairs or rebuilding are required, who should do the construction work, and the timeline for rebuilding
Determining what valuation methods should be used for property damage, business interruption damage, and any other damage
Negotiating interim payments until the claim can be resolved
Responding to any insurance company claims that exclusions apply
In many cases, we can negotiate a just and fair settlement. When insurance companies fail to pay on time and pay the amount your policy calls for, we file suit to recover what you are owed, which may include a claim for bad faith and other damages.
Our insurance claim dispute law firm gets results
The attorneys at McWherter Scott & Bobbitt have decades of experience working with insurance claims and disputes, as well as a long record of successful verdicts and settlements for our Tennessee clients. One case of which we're particularly proud occurred in 2014, when we represented a business owner after a major fire loss. After a lengthy battle with their insurance company, we were able to secure a total settlement of nearly four million dollars for loss of business income and extra expenses.
Our legal team can also work with your manufacturing facility, no matter the industry, to ensure that after any type of disaster or loss, your insurance company pays out every cent to which you're entitled.
Read more:
Talk with skilled insurance dispute lawyers now
It's important to move quickly after a natural disaster, fire, or other risk causes damage to your manufacturing facility. Owners need a thorough review of all the complicated issues that may arise during the claims process, so they understand their needs and respond to any disputes. The team at McWherter Scott & Bobbitt has been rated among the best insurance lawyers in Tennessee. To schedule a free consultation, call 731.664.1340 or fill out our contact form to arrange an appointment. Our attorneys are licensed in Tennessee, Missouri, Mississippi, Arkansas and Kentucky.