Tennessee Policyholders Bill of Rights
When you purchase an insurance policy, you're ensuing that, in the event of a loss, there is a way for you to put your property back in pre-loss condition. Did you know that most states have a "Bill of Rights" for property owners which sets forth some basic rights to which a policyholder is entitled under their policy? For example, Tennessee has one that applies to homeowners' claims of $20,000 or more. In Tennessee, all policyholders must be given a written statement of those rights from their insurer.
Under the law, and "at a minimum, the written statement… shall advise policyholders of their rights to:
Receive quality repair work to restore the damages to the policyholders' property;
Have the repairs made by a contractor of the policyholders' choice, understanding that the contractor is hired by the policyholder and that this contractor does not work for or at the direction of the insurance company;
Receive a copy of the insurance policy free of charge upon request;
Be informed of the need to file a proof of loss, if required;
Receive the name, phone number, and address of the claim representative handling the loss;
Receive a detailed estimate of the scope of damage and costs of repairs. Should the contractor selected by the policyholder have questions concerning the insurance company's estimate, the policyholder or the policyholder's contractor should contact the policyholder's claim representative directly;
File supplemental claims as the need arises; and
File a complaint with the [state's insurance] department by calling the policyholder service section at 1-800-342-4029, if the policyholder is unable to work out an agreement after speaking with the policyholder's claim representative, agent, and the company."
If you were not given a written statement of your rights when you filed your claim, you should request one from your insurance company. It can help protect you in case you need to make a claim.
I think my rights were violated; do I need a lawyer?
If you sustained a loss and submitted a claim through your insurance, and that claim was unfairly denied or delayed, or if you were given a lowball settlement offer, it may be time to seek legal counsel. An experienced Tennessee insurance dispute attorney will review your claim, your policy, and the offer from your insurance company, and determine whether or not you have been the victim of bad faith. If you have, you may be entitled to money for the damages you sustained, but also additional compensation in the form of statutory penalties and punitive damages.
To learn more about your options, or to reserve a consultation with Jonathan Bobbitt, Clint Scott, Brandon McWherter, or any of our Tennessee insurance dispute attorneys, please call McWherter Scott & Bobbitt at 731-664-1340, or fill out our contact form. We maintain offices in Nashville, Chattanooga, Memphis, Jackson and Knoxville, and serve insurance clients throughout Tennessee, and in Mississippi and Kentucky.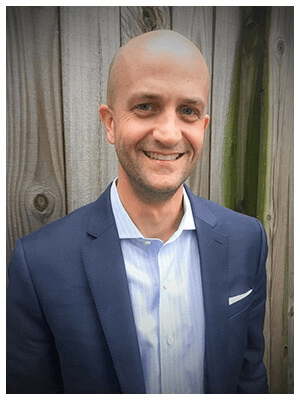 One of the Mid-South's Super Lawyers, Jonathan Bobbitt is a civil trial lawyer that has one singular focus – to obtain the best possible result for his clients. Passionate, thoughtful and relentless, this guy loves to spend his free time running 50-plus miles through mountains, deserts and country roads. Learn More