Experienced Tupelo Insurance Dispute Attorneys
Holding insurers accountable to Mississippi policyholders during trying times
When you purchase insurance, you do so with the best of intentions: to provide a level of protection for what matters most in life. But what happens when the worst comes to pass, and your insurance company refuses to pay out your claim, lowballs a settlement offer, or engages in other deceptive practices? Taking on a multibillion-dollar industry on your own is often overwhelming. A highly experienced Tupelo insurance dispute attorney will give you the needed leverage to protect your interests and obtain the benefits under your policy that you deserve.
McWherter Scott & Bobbitt has a well-earned reputation for fighting the insurance industry on behalf of policyholders in Tupelo and throughout Mississippi. Led by partners Brandon McWherter and Jonathan Bobbitt, we take on complex cases that other firms may not be as equipped to handle. If your carrier has denied you full and fair payment for your losses, now is the time to contact a Tupelo insurance dispute lawyer. We put our knowledge and resourcefulness to work for you to obtain the best results possible in your time of crisis.
We seek payment for all damages that you may be entitled to for any insurance claim
When you have incurred a significant loss, or your personal or business property has sustained damage, contacting your insurance agent quickly can make all the difference. Delayed reporting can result in you being barred from making a claim against your insurance policy. Common claims for which we represent Tupelo policyholders include:
Property damage
Business interruption
Restaurant claims
Manufacturing facility claims
Churches and non-profits
Condominium claims
Hotel claims
Industrial and warehouse claims
Residential claims
Multi-family dwelling claims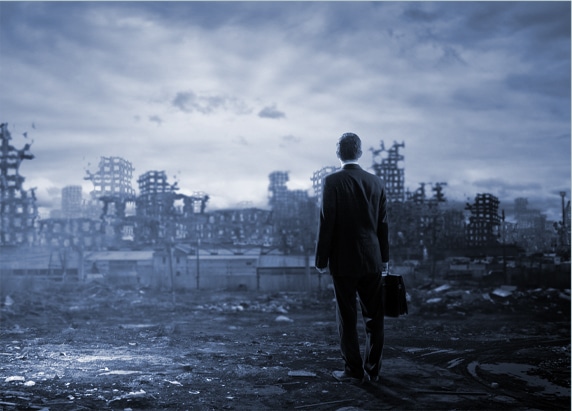 What can lead to an insurance claim in Tupelo?
In the event of a loss, your policy will determine the events for which you are covered. The majority of Mississippi insurance claims involve damage caused by:
When you have a triggering event, you are not limited to payment for the actual property damage or injury alone. You may also be entitled to payment for additional damages for your loss of income and cost of living expenses, storage fees, and rental costs, as well as payroll expenses.
We also handle life insurance, healthcare, and disability insurance disputes. When you have upheld your end of an insurance contract and the insurance company breaches on their end, we'll be there to enforce payment of your benefits. Contact our attorneys in Tupelo to learn more.
Other damages you could be permitted to claim
There are times when insurance companies behave in bad faith when handling a claim. Bad faith includes employing delay tactics, withholding the existence of coverage to avoid payment, or even offering a lesser amount than the claim is worth. When carriers use these techniques, or if an agent in negligent in some way, the policyholder's expenses are likely to increase due to their transitional situation being extended. Consequential damages are unavoidably incurred as a direct result of the insurance company's behavior. Punitive damages may also be levied against the insurer as punishment to send a message that this behavior is unacceptable.
We help you avoid the pitfalls of the claims process
There are intricacies of the claims process that can be tough for anyone to maneuver their way through without knowing how the insurance companies or evaluating a claim works. Even when you do know the steps, you may not be prepared to handle any of the tactics used by insurance companies to prevent paying you what you are truly owed. Questions begin the moment you call to report a loss. You may encounter situations that you think are innocent, such as being asked to give a recorded statement, but are actually designed by carriers to back you into a corner to escape a fair payout.
The claims process really begins once a licensed insurance adjuster is assigned to your case. In addition to inspecting the scene, adjusters review applicable reports from police, fire or other involved agencies; and will interview all witnesses. The adjuster garners information to pass down the line to an appraiser, who creates the estimate for repair or replacement in the case of property damage. The final step is for a claims examiner to decide whether or not you are entitled to payment.
There are areas during every phase of your claim that can be contested and negotiated, but without help from professionals who know how the insurance system works, you may be left feeling defeated. Insurance companies want as little friction as possible when wrapping up a claim, and they want victims to believe that the offer they get is the only offer on the table.
Insureds who have educated attorneys who know how to push back, will fare much better in the end.
Our experienced Tupelo insurance dispute attorneys are there when you need us most
If your insurance company reviews your losses and offers you a fair settlement, which you choose to accept, then you may not need an attorney to help you. Unfortunately, this is not always the case. Insurance companies sell their policyholders on putting customers first, but insurers often prioritize their bottom line above all else.
The trusted attorneys at McWherter Scott & Bobbitt are committed to upholding the rights of policyholders throughout Mississippi. To schedule a consultation with a Tupelo insurance dispute lawyer, please call 731-664-1340 or fill out our contact form.
Our Tupelo Office
McWherter Scott & Bobbitt
600 Main St Suite 301,
Tupelo, MS 38801