The 2017 California Devastation and the Insurance Claim Fight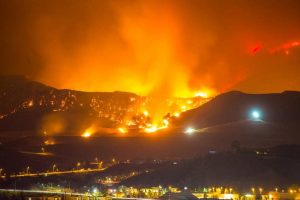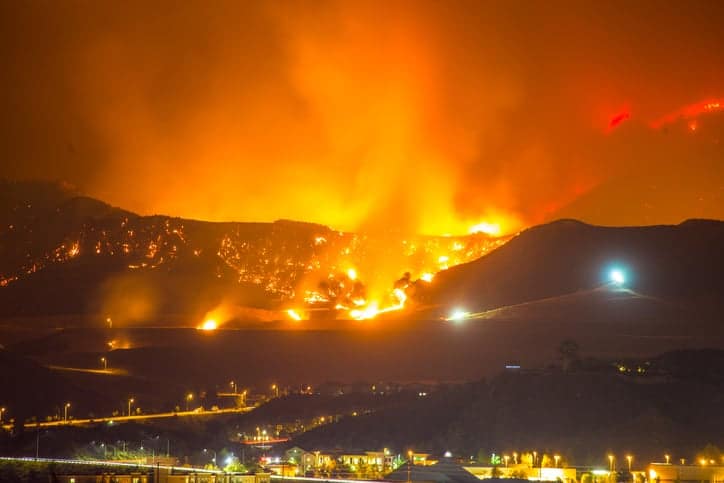 California suffered the most devastating series of wildfires in its history during 2017. The losses are sobering in terms of human life and property loss. Regarding the latter, home and business owners who have incurred losses may be up for some challenges when it comes to obtaining a satisfactory insurance claim result.
As of mid-December, the losses from the wildfires had reached staggering numbers. More than 10,000 structures in the state had been destroyed by large-scale wildfires – a number exceeding the previous nine years combined. The fires were also responsible for the loss of 44 lives, which is greater than the last 10 years together.
Some of the wildfires of note that ravaged the state in 2017 include:
The Cascade Fire in Yuba County. This wildfire took the lives of four people in the month of October, making it the 19th deadliest on record.
The Atlas Fire in Napa and Solano counties. This wildfire killed six people in October, making it the 13th costliest fire in terms of human life on record.
The Redwood Valley Fire in Mendocino County. Nine people were killed in October from this conflagration, establishing it as the 10th deadliest fire on record.
The Tubbs Fire. The wildfires that ravaged Sonoma and Napa counties caused significant destruction, taking the lives of 22 people and damaging or destroying over 5,600 homes. It stands as the third deadliest wildfire on record.
The Thomas Fire. This momentous conflagration tore through Santa Barbara and Ventura counties, burning up over 281,000 acres – the equivalent of more than 440 square miles. In terms of size, it is the largest fire on record in California.
The fire erupted on December 4th and was exacerbated by many days wind storms that accelerated the flames through some of California's high class neighborhoods such as Montecito. Mandatory evacuations that were previously in place have now been lifted, as the fire's presence has diminished significantly in cities such as Santa Barbara and Fillmore that once faced its impending destruction.
Why Tennessee policyholders should pay attention to California
The majority of insurance policies include fire damage. However, simply having fire damage included does not preclude some of the residential insurance claim (or commercial property claim) issues that can arise in the aftermath of tragedies such as the California wildfires.
For instance, if your home affected by the fire is located in a high-risk area, such as alongside a canyon, you may benefit from obtaining additional coverage.
Entire communities were devastated by the wildfires. This naturally forces replacement costs to rise due to market forces that increase the costs of labor and material.
In the aftermath of the California wildfires, insurance companies have accumulated billions of dollars in fire damage related claims. As a result, some insurance carriers have become more selective about the homes they choose to cover going forward.
Why was my insurance claim denied?
Insurance companies have no problem accepting high payments for the coverage they offer. However, some insurers put up a significant fight even against genuine claims. Fire is a type of disaster that causes extensive damage to structures in a number of different ways – these include burning, smoke damage, and charring. Long-lasting and sometimes irreversible damage can occur in the insulation, carpeting, HVAC system, and walls of a structure.
In addition to damage from the fire itself, water damage from firefighting efforts can result in the development of dangerous mold in certain areas of the structure if they are not properly dried.
Insurance companies, depending on the situation, may attempt to deny a claim by alleging the fire was a result of arson. Bad faith insurance disputes can arise even if policy coverage is not challenged. Issues such as cost to repair the structure, value of personal property and living expenses can trigger insurance disputes.
If an insurer has failed to pay out a claim on your behalf, or you are encountering bad faith insurance practices, the Tennessee insurance dispute attorneys at McWherter Scott & Bobbitt are able to protect your rights in Nashville, Memphis, Chattanooga, and Jackson. Call Clint Scott, Brandon McWherter, or Jonathan Bobbitt at 888-996-9731, or complete our contact form to set up a free consultation about your situation.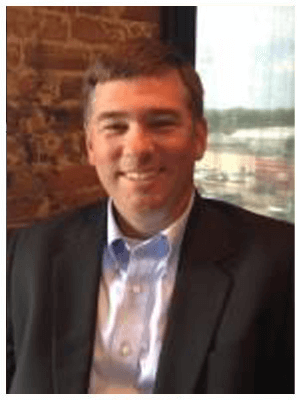 Whether in a courtroom or a duck blind, Clint Scott pursues excellence in all of his endeavors. With a demeanor that's part Grizzly Bear and part Teddy Bear, he is not the typical lawyer, but then again the Firm isn't a typical law firm. Learn More