Circuit Court Rules Travelers Must Cover Email Fraud Loss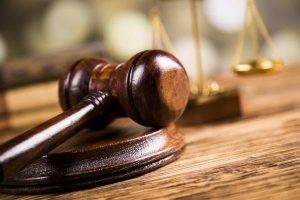 On July 13, the Sixth Circuit reversed a lower court's decision and ruled that Travelers insurance company must cover the losses incurred by a tool manufacturer, after they lost more than $800,000 to theft.
In a unanimous opinion, a panel of the appellate court flipped U.S. District Judge John Corbett O'Meara's decision, and ruled that Travelers must pay out for their policyholder American Tooling Center Inc.'s (ATC) $834,000 loss from a scheme where thieves posed as a vendor using fraudulent emails and deceived the company into wiring money to a fake bank account. In perpetuating this fraud, the thieves impersonated employees of ATC's vendor Shanghai YiFeng Automotive Die Manufacture Co. Inc.
According to court documents, ATC claimed losses under their policy's coverage for any "direct loss" that was "directly caused by" the use of a computer. Travelers refused to cover the losses, claiming that ATC didn't experience a direct loss that could be attributed to the use of a computer because their employees took multiple steps in between receiving the fraudulent emails and wiring money to the bank accounts.
Although Judge O'Meara initially ruled in favor of the insurer last August, the Sixth Circuit rejected Travelers argument, stating that the emails in fact directly caused ATC's loss under Michigan case law.
Circuit Judge Karen Nelson Moore wrote, "ATC immediately lost its money when it transferred the approximately $834,000 to the impersonator. There was no intervening event."
Background on the theft
At some point in 2015, unknown individuals accessed the email systems of either ATC or YiFeng, intercepting emails and doctoring messages to make them appear as though they came from YiFeng. The individuals posed as YiFeng representatives and asked ATC to wire approximately $834,000 in payment for invoices to a fake bank account, between the dates of March and May 2015. ATC did so, and even after discovering the fraud, they couldn't retrieve the money.
Travelers denied the insurance claim filed by ATC, leading ATC to bring a suit against them in 2017. Judge O'Meara sided with Travelers in August, writing, "Given the intervening events between the receipt of the fraudulent emails and the [authorized] transfer of funds, it cannot be said that ATC suffered a 'direct' loss 'directly caused' by the use of any computer."
American Tooling Center appeals
After ATC appealed to the Sixth Circuit, the Court found in their favor, stating that the circumstances of the losses did meet the requirements of the insurance policy. The appellate panel determined the theft to be computer fraud as the thieves used a computer to craft their emails. Judge Moore wrote, "ATC received the fraudulent email at step one. ATC employees then conducted a series of internal actions, all induced by the fraudulent email, which led to the transfer of the money to the impersonator at step two. This was 'the point of no return,' because the loss occurred once ATC transferred the money in response to the fraudulent emails."
This decision marks another victory for policyholders concerning coverage for email-based thefts (phishing or spoofing scams) under crime policies. On July 6, a Second Circuit panel ruled in favor of a technology company in a case with Federal Insurance Company over coverage for a $4.8 million spoofing loss – although, federal courts have generally been split on this type of coverage under crime policies
If your insurance company is refusing to cover your losses when you pay good money for your policy, McWherter Scott & Bobbitt can help. Our Tennessee insurance dispute lawyers will review your policies and ensure your insurance company isn't taking advantage of you. Look to Clint Scott, Brandon McWherter and Jonathan Bobbitt for experienced representation. Call us today at 731-664-1340, or to fill out our contact form. We maintain offices in Nashville, Chattanooga, Memphis, Jackson and Knoxville.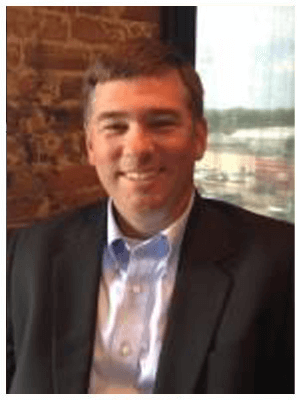 Whether in a courtroom or a duck blind, Clint Scott pursues excellence in all of his endeavors. With a demeanor that's part Grizzly Bear and part Teddy Bear, he is not the typical lawyer, but then again the Firm isn't a typical law firm. Learn More