Home-Based Business and Business Interruption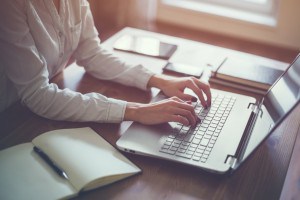 More and more people are working from home these days, whether it's full-time for a brick-and-mortar company, as telecommuters, or as independent business owners. Because of the increase in work-at-home employees, it's important to look at how insurance policies protect your home-based business property in the event of damage. 2018 was filled with horrific catastrophes including massive wildfires, floods, hurricanes, tornadoes and crippling blizzards. Would your home-based business survive if a weather event or other catastrophe caused damage to your home?
Business interruption insurance
Imagine if your home suffers a fire. The homeowners' insurance you have on the home will cover the damage left behind by the fire, even if it's not a total loss, but the income you miss out on due to being unable to work will typically not be covered by a normal homeowners' policy. If you have business interruption insurance, the lost income as a result of the fire will be covered.
Business interruption insurance is an important coverage all businessowners should consider, no matter whether the business is home-based or the more traditional brick-and-mortar style. Business interruption ("BI") coverage is routinely packaged into a broader businessowners form that covers business personal property, equipment, inventory, etc. BI coverage helps cover the income you will lose if you need to close your business for an extended period for various reasons. But when buying BI coverage, be sure to ask questions to make sure the coverage is properly tailored for your particular enterprise. For example, things like co-insurance, whether or not payroll costs are covered, the limits of the coverage, etc. can all have a dramatic increase on whether the policy will actually serve the intended goal of putting the business in the place it would have been had there been no loss at all.
There are exclusions and specific items that are not covered by business interruption insurance. For example, practically all policies limit coverage to losses of income that result from a risk that is covered by the underlying policy, i.e., wind, hail, fire, etc.  The fine print is also important, and it is critical to gain a good understanding from your agent about what is covered and what is not covered. For example, if you own a home-based business that sells product stored off-site, would your BI coverage kick-in to cover a loss of income caused by a fire to your product that was damaged by fire while in a warehouse owned by someone else? If you don't ask and explain the nature of your business to your broker, you might be in for surprise.
Is business interruption coverage worth it?
Business interruption coverage may be a vital component to the continued the health and success of your home business in the aftermath of a catastrophe. But, it's not for everyone. If you are a life coach and can continue your work in other locations, maybe it's not a big deal for you.
Did you have to close your home-based business for an extended period due to some type of weather event? Did a fire or flood stop you from working?  Did your insurance carrier fail to properly pay your BI claim?   If so, it may be time to speak to an experienced Tennessee insurance dispute attorney from McWherter Scott & Bobbitt about your situation. Call the office at 888-996-9731 to speak with Brandon McWherter, Clint Scott or Jonathan Bobbitt today. Complete the contact form found on our website to schedule an appointment.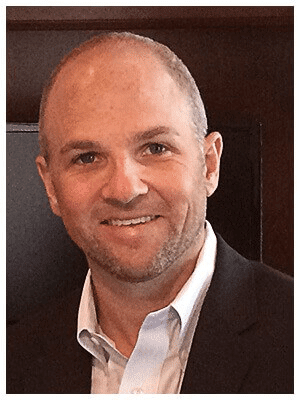 Brandon McWherter has dedicated his practice to assisting insurance policyholders with their claims against insurance companies, including claims for bad faith. He is licensed in Tennessee, Arkansas, and Mississippi. Learn More