Issues Involving the Use of Drones in Reconstruction Activity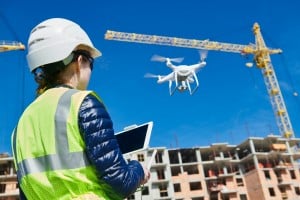 Residential and commercial builders are now using drones to perform aerial views of properties, enabling them to use the recorded images and data for more efficient and accurate construction activities. Drone videography and photography services are also used by real estate agents and property developers to market listings and prospect for land development opportunities, respectively.
Developers and construction companies who use drones for commercial purposes are required to follow the Federal Aviation Administration's (FAA) operational requirements for business use, referred to as Part 107. The FAA regulates both the business and personal use of drones. The goal of the agency is to protect the national airspace and also human life and property in the air and on the ground.
As part of these rules, users must obtain a required remote pilot airman certificate. The FAA requires all owners of drones that weigh between 0.55 and 55 pounds to register their unmanned aircraft online before sending it up into the airspace.
Drone use for home reconstruction
The tasks drones are now used for on a consistent basis include property surveying and estimating the quantity of excavated material at a site. These drones utilize mapping software that is able to calculate the volume of material at a location and whether enough is available on site for adequate site leveling, or whether additional material must be hauled in to the site to adhere to the construction plans.
As Jeffrey J. Nix, partner at Taylor English Duma LLP states, "It's a lot cheaper and quicker than going out and trying to figure out elevations throughout the entire site."
Why policyholders should care about drones
The FAA is obviously concerned about the threat posed by drones – both commercial and personal – to commercial and private aircraft. At the same time, the insurance industry is concerned about how drone use affects home insurance. As more drones fill the airspace, claims against drone owners will also increase due to accidents that cause property damage and personal injury. The question for homeowners is whether or not their current homeowners' insurance policy covers damage involving accidents caused by drones.
A standard homeowners' policy provides coverage for property damage and bodily injury. However, such coverage may be narrowed due to policy exclusions. The ownership, use, or maintenance of aircraft may be an exclusion on certain policies. Therefore, one may not necessarily assume coverage for drone use, until the policy language is examined.
Perhaps more pressing, however, is whether drones will lead to increased denials of claims based on the footage they capture. Insurance coverage only extends to damage caused by an event: a tree falling on your roof, damage from hail, house fires, etc. Policyholders have a difficult enough time getting fair compensation for their claims; would that change if drone footage is allowed to be used to justify a denial? Construction companies aren't using military-grade hardware and software, which means the footage can be grainy and unfocused. This will present just another obstacle in the way of policyholders getting the compensation they need.
If you are having trouble obtaining the insurance payout you deserve in the wake of residential property damage caused by a negligent party, we are here to help. Our Tennessee property claims attorneys at McWherter Scott & Bobbitt serve clients from our offices in Nashville, Memphis, Jackson, Chattanooga, and Knoxville. To arrange a free consultation, call attorney Jonathan Bobbitt, Clint Scott or Brandon McWherter today at 731-664-1340 or send us a message through our contact form.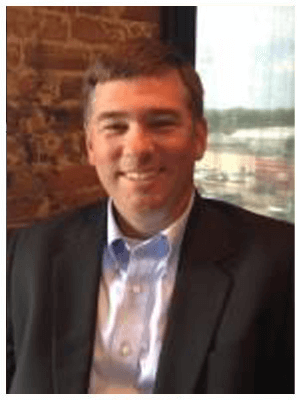 Whether in a courtroom or a duck blind, Clint Scott pursues excellence in all of his endeavors. With a demeanor that's part Grizzly Bear and part Teddy Bear, he is not the typical lawyer, but then again the Firm isn't a typical law firm. Learn More