Using the Policy's Definitions to Your Advantage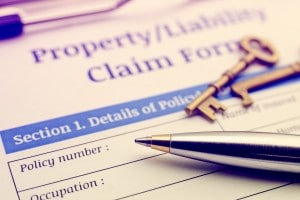 The average person doesn't always read his or her insurance policy, except in one or two instances – when it becomes necessary to file a claim or when an insurance claim is denied by the insurer. We understand why: these contracts are often filled with dense legal jargon, and reading them can seem like an exercise in futility for most people. Knowing the actual definitions of your insurance policy is essential when the time comes to access the benefits you have or you assume you have under your policy.
Sometimes, however, those policy definitions are broad, and may be used by the insurer to avoid paying out on your claim even when your claim should be covered. We wanted to examine how that language can harm policyholders, and allow agents to act in bad faith.
Conditions, limitations, and exclusions
Most insurance coverage has limitations, conditions, and exclusions that reduce or eliminate your coverage under particular circumstances. The exclusions and limitations may be likened to the holes in Swiss cheese. Too often, the coverage (the cheese) is severely diminished or removed completely by the conditions, exclusions, and limitations (the holes).
On top of that, insurance policies often contain difficult-to-understand phraseology and technical verbiage the average consumer is not accustomed to digesting. You may not even realize that you agreed to a policy with more holes than cheese.
Courts side in favor of the insured when policies are ambiguous
There is some good news for the insured, however. Laws have been formulated to prevent insurers from relying on vague or unclear policy provisions to deny a claim.
So, if your insurer has denied your claim unfairly based on ambiguous language in your insurance policy, the denial may be unlawful. Ambiguous policy terms are interpreted against the drafter, i.e., the company that wrote the insurance policy.
Examples of case law on unclear policy language
In Washington National Insurance Corporation v. Ruderman, 2013 WL 3333059 (Fla. July 3, 2013), the Florida Supreme Court maintained that an insurance contract with ambiguous language is to be interpreted liberally in favor of coverage. This interpretation was to stand despite any extrinsic evidence that may be found to clear up the ambiguity.
According to Insurance Co. of Illinois v. Markogiannakis, 188 Ill.App.3d 544 N.E.2d 1082 (1 Dist. 1989): "The test is not what the insurer intended its words to mean, but what a reasonable person in the position of the insured would understand them to mean, and the ambiguity will be resolved against the insurer."
In Wolf v. American Cas. Co. of Reading, Pa., 2 Ill.App.2d 124, 118 N.E.2d 777 (1st Dist. 1954), the court stated: "Ambiguous provisions or equivocal expressions whereby an insurer seeks to limit its liability will be construed most strongly against the insurer and liberally in favor of the insured."
In these cases, the insured claimant was pursuing coverage from the insurer to cover a loss. The insurance companies denied claims of the insured based on alleged conditions, exclusions, or limitations. In these cases, the courts determined that the language in the insurance policy was sufficiently ambiguous such that they awarded coverage in favor of the consumer.
The test of the language within an insurance policy is to be what the insured understood the language to be, not what the insurance company intended. As described above, the courts are protecting the unsophisticated insured against the sophisticated, savvy insurer.
However, when faced with ambiguous insurance policy language, it is often best to access an experienced Tennessee insurance dispute attorney instead of seeking policy changes or explanations on your own from the insurer.
Are you up against bad faith insurance practices or in the midst of an insurance dispute due to ambiguous language in your insurance policy? Regardless of the difficulty you are facing with your insurance company and accessing the insurance proceeds you deserve on your claim, our experienced Tennessee insurance dispute attorneys at McWherter Scott & Bobbitt can help. To set up a free consultation, get in touch with Brandon McWherter, Clint Scott, or Jonathan Bobbitt by calling 731-664-1340 or completing contact form. With offices in Nashville, Chattanooga, Knoxville, Jackson, or Memphis, we are able to fight effectively for the benefits you deserve.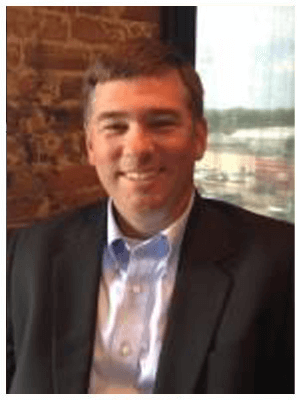 Whether in a courtroom or a duck blind, Clint Scott pursues excellence in all of his endeavors. With a demeanor that's part Grizzly Bear and part Teddy Bear, he is not the typical lawyer, but then again the Firm isn't a typical law firm. Learn More