Reservation of Rights Letters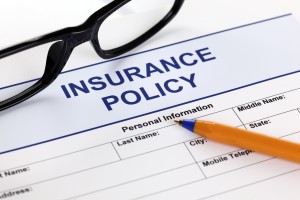 You have obtained liability insurance as a responsible property owner. In addition, you have paid your insurance premiums on time. Holding up your end of the bargain, you certainly have a right to expect your insurance company to be there for you if you become the object of a liability claim or suit. However, what does it mean if your insurer sends you a reservation of rights letter detailing various reasons why they may not cover you for certain events related to your policy?
Based on the terms of your liability insurance policy, the insurer has a legal obligation to defend you in a liability lawsuit. If an individual is injured on your property and files a lawsuit against you to recover his or her medical costs, the insurer will mount a legal defense on your behalf in accordance with your homeowner's policy. However, the duty of the insurer to indemnify is narrower than their duty to defend.
As a result, although your insurer may investigate the claim against you and provide liability defense, they may also deny your insurance coverage at a later point in time based on their investigative findings or the lawsuit. If the insurer fails to send you a reservation of rights letter sufficiently in advance of a lawsuit against you, they may relinquish their right to deny you coverage at a later time, having failed to warn you of the possible absence of coverage.
As an example, since your policy likely only covers losses due to acts of negligence, a reservation letter sent by the insurer may warn you of an absence of coverage if:
You fail to abide by the terms of the policy, or
If the lawsuit reveals that you injured someone intentionally.
How a reservation of rights letter can affect you, the policyholder
As a policyholder, a reservation of rights letter can affect you if the insurer later refuses to cover you on certain claims made against you in a lawsuit. If this happens, and you are found liable, you may then be responsible for those damages. If there is a conflict of interest between you and your insurer, a reservation of rights letter may indicate this conflict prior to the damage phase of the lawsuit. In such a case, it may be necessary to hire a different attorney rather than staying with the insurance company that has interests divergent from yours.
In addition, while the insurer must supply and pay the costs of your defense – provided the claim involved is potentially covered under your policy – the insurer may attempt to have you sign an agreement enabling them to recover their costs if they decide later the claim is not covered. Or, the insurer may attempt to recover those costs without an agreement.
What to do after receiving a reservation of rights letter
If the reservation of rights letter sent by your insurer is a general form letter with no specifics provided about you or your case, it is a good idea to contact the insurer and inquire why they believe your claim may not be covered under the policy. This can provide you with information about how likely they are to deny coverage, and the type of defenses they may assert.
If your insurance company indicates they will deny part or all of your claim, or if they are not forthcoming, you are well advised to contact an experienced outside insurance dispute attorney for an initial evaluation of your case at a minimum. Retaining independent counsel at the early stages is beneficial in ensuring the strongest defense possible and the sharing of too much valuable information with your insurer or other parties in the lawsuit.
Regardless of whether your insurance company has acted in bad faith or you need legal representation for any type of insurance dispute, our team at McWherter Scott & Bobbitt can help you pursue your rightful benefits. To set up a consultation about your case with Jonathan Bobbitt, Brandon McWherter, or Clint Scott, call us today at 731-664-1340 or complete our contact form. We serve policyholders throughout Tennessee from our offices in Nashville, Knoxville, Chattanooga, Memphis, and Jackson.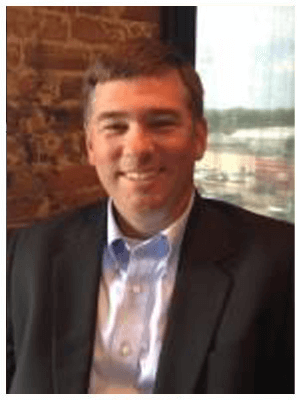 Whether in a courtroom or a duck blind, Clint Scott pursues excellence in all of his endeavors. With a demeanor that's part Grizzly Bear and part Teddy Bear, he is not the typical lawyer, but then again the Firm isn't a typical law firm. Learn More