5 TIPS – PROPERTY DAMAGE INSURANCE CLAIMS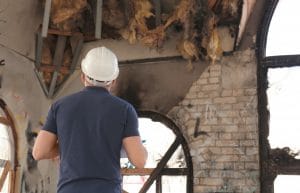 When disaster strikes your home, business, or other property, the steps that you must take can seem overwhelming as you try to figure out how to rebuild and start again. Most people feel lost in the process, especially when it comes to filing an insurance claim. Below are 5 simple tips that will help any property owner in making an insurance claim:
Immediately Notify Your Insurance Company of Your Loss – While this seems obvious, insureds do not always notify their insurance carrier immediately after their Loss. This is important and gets your claim started.
Take Notes – Keep detailed notes beginning with the storm event or other tragedy that caused the Loss. These should include dates, times, and details regarding submission of your claim, conversations with adjusters, and anything else that happens on the claim. These notes can be helpful to show what has been done and what has not, including who has done what they said they would do and any promises that were made. Also, to the extent that you can recall any details that would describe the Loss event, make a note. If needed, this will help refresh your memory about the Loss many months later.
Take Photographs – Immediately after the Loss, throughout the course of the claim, and during any repair/restoration work, take photographs documenting the condition of your property. A good photograph is priceless, and you never know which photograph will end up being good. Take photographs from all angles and distances.
Research Contractors – Often adjusters will give you the name or names of contractors that may be able to help you. Other times, contractors will reach out to you and offer assistance. No matter how you learned of a contractor, do your research and make sure they are reputable, licensed, and able to do the work.
Request a Copy of Your Policy – Often, your policy will be lost or destroyed in the tragic event that required you to file an insurance claim. Sometimes it is not. Either way, when you submit your claim, request that a copy of your policy be provided to you. Your insurance company will not be offended (or shouldn't be) and this will ensure that both you and the insurance carrier are working off of the same policy – FYI – When you receive it, make sure they have provided you the policy that covers the actual date of your loss in the policy term.
With these simple tips, you can make your insurance claim for property damage more efficient and help protect yourself against a bad outcome.
Dealing with the effects of a loss after a disaster can be a challenge. The right legal team can help you through the process more efficiently and effectively. McWherter Scott & Bobbitt represents policyholders throughout Tennessee, Arkansas, Mississippi, Kentucky, and Missouri. Please call 731-664-1340 or use our contact form to schedule a consultation.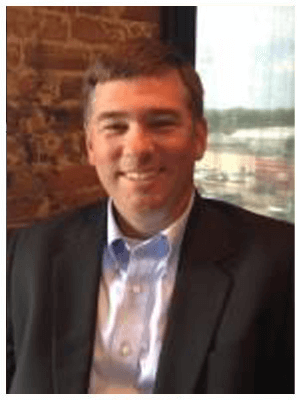 Whether in a courtroom or a duck blind, Clint Scott pursues excellence in all of his endeavors. With a demeanor that's part Grizzly Bear and part Teddy Bear, he is not the typical lawyer, but then again the Firm isn't a typical law firm. Learn More