Helping Policyholders throughout the Southeast and Midwest Repair, Rebuild, and Start Fresh
Experienced Tennessee insurance dispute lawyers
Insurance is a valuable tool, and almost all of us need it at one time or another. When disaster strikes and your insurance coverage is needed, can you count on your insurance company to honor its policy and pay what is owed? No matter whether the damage was caused by fire, hail, wind, water, or otherwise, prompt and accurate payment by your insurance company is critical to get you or your business back to normal. For some policyholders, that means rebuilding or making repairs to a home. For others, it means reopening the doors of a business. Either way, at that dark moment, we all must rely on insurance companies to honor their obligations.
Unfortunately, insurance companies sometimes do the opposite. If your insurance claim is denied, delayed, or underpaid, you need skilled Tennessee-based insurance lawyers on your side. Here at McWherter Scott & Bobbitt, helping policyholders is all we do. We act as counselors and advocates for our clients – the policyholders, and strive to get the insurance company to honor the protection for which you paid when you purchased your insurance policy.
What types of insurance disputes do you handle?
McWherter Scott & Bobbitt helps policyholders with disputes related to all types of insurance policies. There are insurance policies for most every type of risk for which policyholders pay high premiums to get protection. After a loss, insureds deserve to be made whole after a loss. For the homeowner, businessowner, commercial property owner, or homeowners' association, the list of potential risks and dangers to your property seems endless, but the normal suspects are fire, windstorm, hail, hurricane, tornado, water, etc. McWherter Scott & Bobbitt can help with disputes on structures, personal property, and/or business personal property. Loss of business income coverage insures business owners' stream of revenue and ability to pay employees, allowing business to continue. The firm can help with disputes where insurance companies undervalue the worth and revenues of a business. In life, health, disability, and long-term care insurance disputes, we can help in critical situations, particularly because these coverages assure that you or your loved ones can carry forward when the unexpected happens. We help policyholders with all these type policies and more.
Our Tennessee insurance lawyers fight for policyholders who have sustained losses because of:
• Property damage. The most common type of insurance claim we assist with is damage to structures or other property (i.e., personal property, business equipment, machinery, etc.). We routinely represent owners of homes, apartments, commercial buildings, office buildings, warehouses, churches, condominium complexes, and other types of structures. Most insurance policies insure property against all risks of direct physical loss, but are subject to a host of exclusions and limitations.
• Business interruption. Every business, large and small, loses money while repairs are being made and while waiting on the insurance company to resolve how much is owed for the damage. Business interruption coverage is designed to compensate the owner for lost earnings, lost customers, and other financial losses until they can resume business.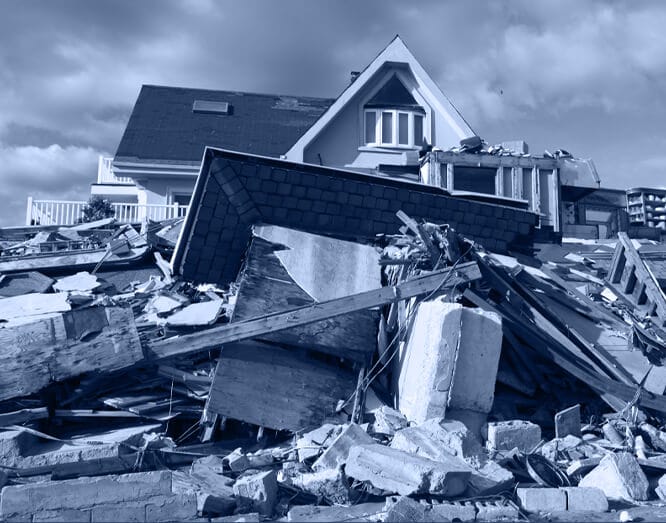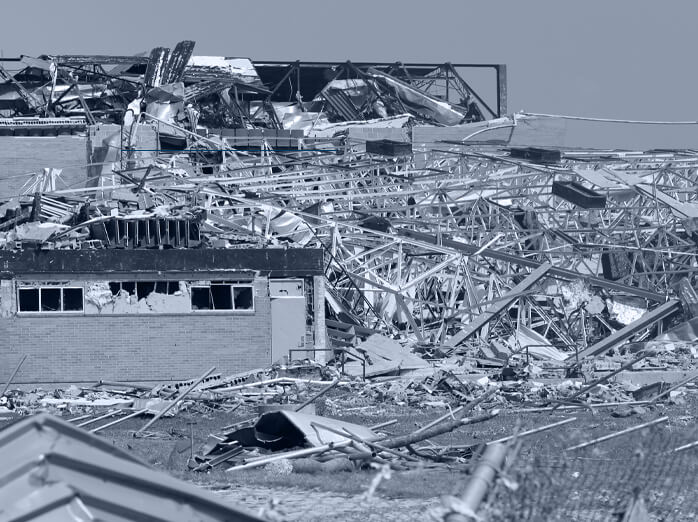 • Bad faith/unfair claims practices. Insurance companies have to play by the rules. Bad faith can take a lot of forms, such as grossly underpaying the claim, misrepresenting the coverage available in the policy, delaying payment, failing to communicate, etc. When insurance companies take advantage of claimants using bad faith tactics, our insurance lawyers strive to hold them accountable.
• Agent negligence. Like all of us, insurance agents make mistakes too. Depending on the state you are in, you may have legal rights to protect yourself against those mistakes. For example, in Tennessee, insurance companies may be liable for the mistakes and omissions of the insurance agent that sold the policy. This includes things like omitted coverages, mistakes in the issuance of the policy, underinsuring property, etc. Our insurance lawyers routinely assist people and entities that suffer as a result of agent negligence.
McWherter Scott & Bobbitt understands the intricacies associated with each individual insurance claim. We help you identify your available options and put a clear plan in place to recover under your insurance policy and accomplish your goals. We explain how each type of claim is similar, what makes each claim unique, and then set up a customized plan of action to get the insurance company to pay what is needed to restore your home, property, or business. In some cases, it's clear how much should be paid. In many cases, we need to work with contractors, accountants, adjustors, building consultants, estimators, and other experts to understand and assess your damages to best present your claim. Regardless of the type of claim, the attorneys at McWherter Scott & Bobbitt are highly qualified to handle whatever loss you have suffered.
What makes each type of property claim unique?
Whatever type of property you own, the Tennessee-based insurance dispute lawyers at McWherter Scott & Bobbitt have the experience and resources to resolve your claim. We'll help you determine if your property can be saved through repairs or rebuilding, or whether your property will be declared a total loss. We work with professionals who can help determine the full scope of the damage, including both the obvious damage and the more subtle damage that is hidden from view absent a knowing eye. Contact us to learn more about our work with:
We also represent policyholders facing disputes regarding their: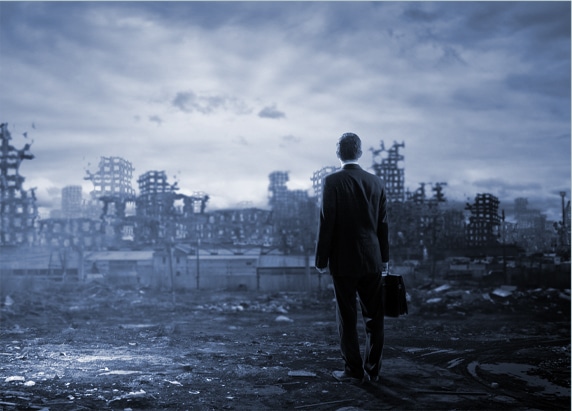 What risks and events should insurance policies provide protection for?
Many insurance policies are purchased to protect against damage caused by the weather. Some policies also protect against crimes and intentional wrongs. Property and business owners should also have insurance to protect against accidents such as a dropped cigarette, defective electrical wiring, and other similar dangers.
While standard property insurance coverage should pay for most types of disasters, some events, such as floods, require separate insurance. In many natural disaster claims, multiple assessments need to be made – once after the initial damage and again after everything has been cleared out so inspectors and others can begin to understand what really happened. In most catastrophic natural disaster cases, there are multiple claimants, which can delay the outcome of your claim.
At McWherter Scott & Bobbitt, we understand how each type of disaster claim is different – in terms of the insurance issues and how to make repairs or start over. We handle all types of property damage claims, including:
Why choose McWherter Scott & Bobbitt, PLC for your insurance dispute?
Our lawyers have been recognized by Super Lawyers, Best Lawyers, and other premier legal rating agencies. We've earned the respect of our clients and the legal community through our record of success including settlements, jury verdicts, and arbitration awards:
on behalf of an insured whose case had stalled. We took over and resolved the case in less than a year.
for West Tennessee business owner after a fire loss. (Industrial Facility v. AXIS Surplus Ins.)
on behalf of an East Tennessee homeowner
in additional funds on behalf of a condominium association seeking losses associated with hail and wind damage.
in additional funds for a commercial policyholder in Mississippi.
No matter when we are hired, our goal is always the same – to secure an accurate and speedy recovery for our clients. If hired early in the process, we work to avoid lawsuits by assisting with a clear, concise, and thorough claim assessment and making sure all the various loopholes are filled when making your claim. But, when insurance adjusters delay the claim, underpay, or act in bad faith, we're ready to take insurance companies to court.
What we do well for clients throughout the Southeast
The insurance companies often balk when faced with large claims and professional help is imperative. At McWherter Scott & Bobbitt, we:
Identify all coverages available, not just the obvious ones;
Help identify the right professionals to determine the true amount owed; and
Communicate with the insurance company and its adjusters;

When claims are underpaid;
When claims are denied; and
When claim payments are delayed.
Our insurance lawyers work to get claims promptly and accurately resolved so you that you can move on with your life.
When should I hire an attorney for my insurance dispute?
Many times we are engaged shortly after a loss to assist the insured with appropriately presenting the claim, and other times we are hired months later after an insurance company has denied, delayed, or underpaid the claim. Regardless of when we are hired, our first step is always to quickly identify what is needed in your unique claim to get the ball across the goal line. We know the rules, understand how the insurance policies work, and know the right people in the industry to best present your claim.
Talk with a premier Tennessee insurance dispute attorney today
Insurance companies are all too happy to take your premiums. They should be just as happy to pay policy benefits when storms, tornadoes, accidents, and disasters strike. At McWherter Scott & Bobbitt, we've been helping policyholders for years, and our law practice is dedicated to serving their needs. We're your advocate when insurance companies fail to put your needs first. We work to ensure that that you make the right decisions at the right time so your home or your business look, function, and work like they did before the damage occurred. For help with any type of insurance claim or dispute, call our Tennessee insurance lawyers at 731-664-1340 or use our contact form to schedule a consultation. Our attorneys are licensed in Tennessee, Missouri, Mississippi, Arkansas and Kentucky.