Submitting to an Examination Under Oath in an Insurance Dispute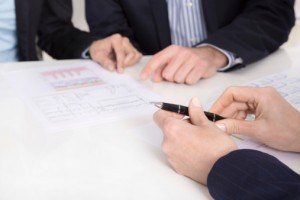 When you make a claim to your insurance company, you may be asked to submit to an Examination Under Oath (EUO). Insurers often use the EUO process as a way to vet claims before they make a payment. EUOs are becoming more and more common, and often indicate there is a red flag of some sort associated with the claim.
The "red flag" possibilities are endless. Perhaps the insurance carrier suspects there was a misrepresentation on the application, there may be questions about the amount of the claim, or the cause of the loss could be suspect. In our experience, the motive behind an EUO request is sometimes pure and other times not. But one thing is for sure and that is the policyholder's obligation to appear and participate in the EUO. As attorneys who represent Tennessee policyholders, we have represented our fair share of clients during these proceedings, and so we offer you some basic information about what might happen, and what steps you will need to take.
The process generally works like this: you submit a claim for a loss to your insurance company. Your insurer has a question about your claim – or has begun an investigation into your claim – and asks you to submit to the EUO. You are then asked to meet with the insurer's attorney(s) and to bring in additional supporting documentation. Because you are under oath, you will be sworn in just as you would during a court session; there is usually a court stenographer on hand, too.
During the Examination, your insurer's attorney(s) will ask you highly detailed, specific questions about your loss and the claim you submitted. The process can last for hours, and depending on the nature of the claim, sometimes for a full day or more. After the EUO, the questions and answers will be typed and bound in the form of a transcript, which you will have the opportunity to review and correct any errors before signing and returning to the insurance company.
Do I need to attend or cooperate with the EUO process?
Yes. Within your insurance policy, there is a section that requires you, as the insured, to fulfill your duty of cooperation with the insurer's investigation. If your insurer requests that you submit to an EUO, you cannot say no or disregard that request; failing to show up or refusing the request can be grounds for them to deny your claim outright. However, you may not be obligated to provide an answer to every question or submit every document.
Do I need an attorney to help me through the EUO process?
Yes. It is important to have representation from attorney whose experience with the examination under oath process as it involves first party claims. An attorney can help you properly prepare for the various questions you will likely face. He or she will also help coordinate streamlined communication with your insurance company, and help you gather and present the proper documentation. Having an attorney in this process is important for making the right strategic decisions which can help determine the outcome of your claim.
Why am I being investigated when I did nothing wrong?
Thousands of claims are submitted to insurance companies every year. Insurers send claims into the EUO process for a number of different reasons. Sometimes the reasons may seem insignificant and other times they are serious. For instance, if the insurer believes you have falsified important information related to the legitimacy of your claim, an EUO is almost guaranteed.
The Examination Under Oath can be a nerve-wracking part of the claims process; you don't have to go it alone. McWherter Scott & Bobbitt represents Tennessee policyholders in insurance disputes to ensure that valid claims are fully and promptly paid. To make an appointment with an experienced Tennessee insurance disputes attorneys, such as Brandon McWherter or Clint Scott, please contact the firm. We maintain offices in Nashville, Memphis and Jackson for your convenience.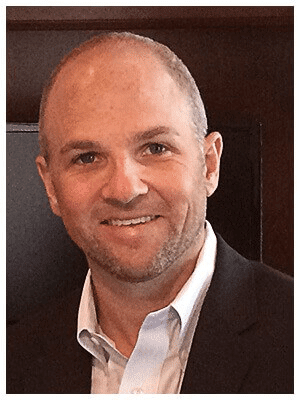 Brandon McWherter has dedicated his practice to assisting insurance policyholders with their claims against insurance companies, including claims for bad faith. He is licensed in Tennessee, Arkansas, and Mississippi. Learn More