Tennessee Shakes as Oklahoma Quakes – Time to Review Your Policy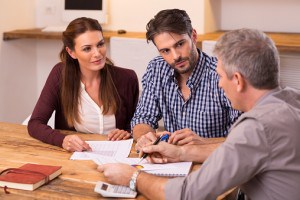 Our neighbor two states over had an earthquake on Saturday: several of them, actually. One quake reached a 5.6 magnitude, and the effects could be felt in Memphis and Chicago. Tennessee is not usually a hotbed of serious earthquake activity, but that could be changing: we have had 11 in the first 13 days of September, the strongest of which was a 3.4 outside Tiptonville. Some experts believe we are due for a massive earthquake along the New Madrid Fault Line – the type of quake that could wipe out West Tennessee for up to two years.
Weather events have caused a lot of damage here at home and to our neighbors over the last few years, and homeowners may be surprised by what their policies do not cover. Now is the time to review your policy for exclusions, and to consider purchasing additional insurance to cover you in the event of a problem.
Common exclusions in homeowner policies
You can buy two different types of insurance policies: all-risk, which covers every scenario except those that are specifically excluded, or named peril, which covers nothing but those perils named in the policy. An all-risk policy is, in our opinion, the better option, but you may need to buy additional plans in order to cover damage caused by:
Water does a tremendous amount of damage, and Tennessee has seen an increased number of flash floods over the past couple of years. If you bought a home in a flood zone, chances are good that you had to purchase additional flood insurance right away – but if you weren't required to buy it, now is the time to see if A) you need it, B) if it's covered in your current policy (though it likely is not), and C) whether or not you can buy an additional plan to cover flooding.
Sewer backups. If you have a septic system, you probably don't have to worry about sewers – but a backup can do untold amount of damage to your home and your property. Talk to your agent about adding a rider for sewer issues, just in case.
Any of these things on their own would be bad enough – but when you mix in an earthquake, the chances of drainage problems, flooding and bursting pipes increases. If you do not have additional earthquake coverage, an insurance company might try to deny your claim because of something called "anti-concurrent causation." Basically, if you sustain damage to your home because of two separate causes, and one of those events is not covered by your policy, your insurer might attempt to deny the entire claim.
There's a lot more to insurance than simply writing the monthly check, so we urge you to review your policies now. If you submitted a claim to your insurance company and they denied it unjustly or unfairly, you may have legal recourse available to you. The Tennessee insurance dispute attorneys of the Gilbert Firm have the experience and skills to help policyholders whose claims have been wrongly denied. Please contact Jonathan Bobbitt, Brandon McWherter or Clint Scott to find out more. You can contact the firm through our form, or call 731-664-1340 to schedule a consultation in one of our offices serving Nashville, Chattanooga, Memphis, Jackson or Knoxville.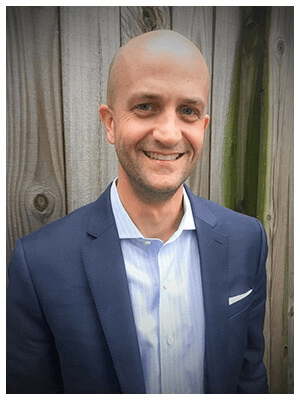 One of the Mid-South's Super Lawyers, Jonathan Bobbitt is a civil trial lawyer that has one singular focus – to obtain the best possible result for his clients. Passionate, thoughtful and relentless, this guy loves to spend his free time running 50-plus miles through mountains, deserts and country roads. Learn More