Why You Need a Lawyer to Handle an Insurance Dispute
The protection you purchase with your insurance policy is supposed to be there when you need to access it for yourself or your loved ones. However, too often insurance companies fail to live up to their promises when accidents, storms, tragedy or disaster hits. A claim denial or delay can keep you from accessing the benefits you are owed under the terms of your policy. You might even experience a retroactive cancellation of your policy after you file a claim. Or, your insurer may fail to resolve your claim the way the policy dictates. These situations and others are at the core of insurance disputes and often involve bad faith on the part of the insurance company.
Having an experienced attorney handle your insurance dispute is often the only way to fully and properly resolve the claim and obtain the benefits you are owed.
Bad faith insurance actors
When an insurer issues an insurance policy, that company makes a promise that it will operate fairly and in good faith with you, its insured customer. Companies that fail to adhere to their policy terms may be acting in bad faith and can be held responsible for damages. It's no secret that insurance companies save money when they are able to avoid paying out on customer claims. Unfortunately, many claims are wrongfully denied, and many of these claim denials are not disputed by the victims, enabling insurers to keep millions of dollars otherwise owed to their customers.
An attorney can enforce the insurer's obligations
The good news is that legal help is available for insurance policyholders both at the outset of your insurance claim or even in the middle of an insurance dispute. If your insurance company denies your claim, refuses to fully pay your claim, or offers you a lowball settlement, you need an experienced lawyer in the area of insurance disputes to force the insurance company to meet its obligations. Please also remember that you do not have to wait until there is a dispute to hire a lawyer. There are cost effective ways to hire our firm to help you at the outset of your claim in order to hopefully avoid a dispute altogether.
Regardless of whether you purchase homeowners, disability, life or auto insurance, you deserve to receive 100 percent of the benefits of your policy if your claim is legitimate and covered. If the insurance company delays approval or payment of your claim or refuses to pay your claim outright, you may have a claim involving bad faith insurance.
Just some examples of insurance companies practicing bad faith insurance practices include:
Unreasonable (lowball) settlement offer on a valid claim
Failing to pay undisputed portions of the claim
Failing to thoroughly and promptly investigate a claim
Unreasonable denial of insurance benefits
Unreasonable interpretation of policy language
Canceling an insurance claim that should have been paid
Hiring biased and outcome determinative experts to deny you claim
Causing unreasonable delays in payments
Refusing to reimburse you for your total loss or settle the case
Failure to defend you (without proper reason) when you are sued under your liability coverage
The language of insurance policies can be confusing to even the most astute policyholder. Sometimes these policies contain loopholes that can prevent you from accessing the benefits you are owed. An experienced insurance lawyer can sort out the coverage you are actually owed for your losses and determine if the insurer has wrongly withheld your benefits.
At McWherter Scott & Bobbitt, our Tennessee insurance dispute attorneys have extensive experience dealing with insurance companies that have not held up their end of the bargain with their customers. If you need help dealing with a difficult insurance company, we can help you obtain the justice you seek and the claim benefits you deserve. We serve our Tennessee clients from offices in Nashville, Jackson, Memphis, Chattanooga, and Knoxville; our Mississippi clients from offices in Tupelo and Jackson, and our Kentucky clients from our office in Louisville. To set up a free consultation, contact attorney Jonathan Bobbitt, Clint Scott or Brandon McWherter today – please call 731-664-1340 or send us a request through our contact form.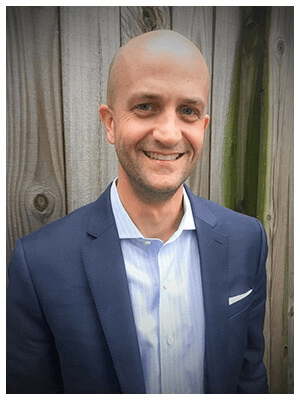 One of the Mid-South's Super Lawyers, Jonathan Bobbitt is a civil trial lawyer that has one singular focus – to obtain the best possible result for his clients. Passionate, thoughtful and relentless, this guy loves to spend his free time running 50-plus miles through mountains, deserts and country roads. Learn More