How Insurance Policy Exclusions Affect Insureds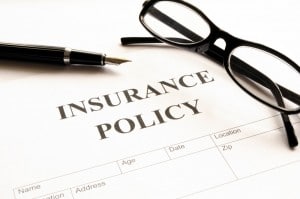 Insurance policy exclusions can dramatically affect insureds who think that they are protected completely when dealing with fire, storm, wind, hail, theft or other issues with their property. An insurance battle stemming from Hurricane Harvey in Texas was recently settled out of court for an undisclosed amount. The plaintiff, a woman who owns multiple commercial properties in Texas, sued Lloyd's of London for failing to pay her claims. She claimed that winds of 125 MPH or more damaged roofing on her properties, causing damage inside her buildings.
The claims were denied due to damage being caused by anything but the wind, despite any evidence to the contrary. Exclusions like these can wreak havoc on policyholders, so it is important that you know what coverage you have and any exclusions that may apply.
What is an insurance exclusion?
Exclusions are typically found in policies which cover "risks of direct physical loss." Basically, the policy will state that "all risks of direct physical loss" are covered "unless excluded". This language enables insurance companies to narrow down what will and will not be covered by the policy. The most common exclusions we see include the following:
Wear and tear/ deterioration
Improper workmanship/materials/design
Ordinance or law (but there may be a provision allowing for coverage relating to building code upgrades)
Governmental action
Intentional acts
Earth movement
Flood (sometimes, water)
Fungus, wet or dry rot or mildew
Slow leaks
(While not normally applicable, acts of war are usually excluded, too.)
Exclusions must be clearly written
Since an exclusion in an insurance policy does not cover certain items, the law requires that they be written clearly. This is where a lot of insurance companies get into trouble. If a policyholder misinterprets their policy language, or it is too difficult to understand, the insurer can wind up being held responsible for the damages the policyholder is seeking to recover.
How do exclusions hurt insureds?
On the other hand, exclusions can hurt insureds when it comes to covered losses. An insured who has not read their policy, or has not asked for clarification of an exclusion, may very well find that they are not protected in certain loss events. For example, did you know that the neglect of your property could possibly void your homeowner's policy? Look, let's not forget that insurance companies do not make large profits by paying claims that they contend are not covered under their policies. It's important to know what your policy says AND what it means.
When it comes to insurance disputes, McWherter Scott & Bobbitt is highly experienced and respected all throughout Tennessee. Jonathan Bobbitt, Clint Scott, and Brandon McWherter work hard to make sure your insurance company pays your claim in a timely manner. Call us today at 888-996-9731 or complete the contact form to schedule a consultation in Nashville, Memphis, Chattanooga, Jackson or Knoxville.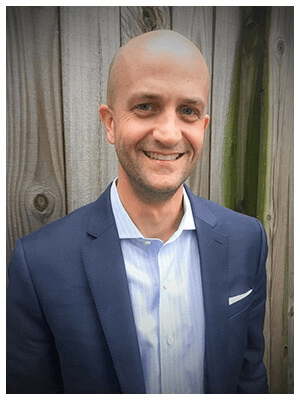 One of the Mid-South's Super Lawyers, Jonathan Bobbitt is a civil trial lawyer that has one singular focus – to obtain the best possible result for his clients. Passionate, thoughtful and relentless, this guy loves to spend his free time running 50-plus miles through mountains, deserts and country roads. Learn More