Help and Resources for Families and Businesses Affected by the Tennessee Tornados
We know the immediate hours and days after a disaster can be overwhelming, but there are lots of resources available to help you. We have put together this list of local services, agencies, and non-profit organizations which can help families and business owners not only in Nashville, but throughout impacted parts of our state. Please feel free to let us know of others and we will be glad to push those out to our followers.
Emergency Services
Office of Emergency Management, Nashville
oem@nashville.gov
615-862-8530
Nashville Area (Regional Headquarters)
2201 Charlotte Ave.
Nashville, TN 37203
(615) 250-4300
Heart of Tennessee
501 Memorial Blvd.
Murfreesboro, TN 37129
(615) 893-4272
Disaster Assistance.gov (FEMA)
1-800-621-FEMA (3362)
Berry Street Corps
225 Berry Street
Nashville, TN 37207-5959
615-242-0411
Nashville South International Corps
525 Paragon Mills Road
Nashville, TN 37211
(615) 837-2444
Nashville Area Command
631 Dickerson Pike
Nashville, TN 37207
(615) 242-0411
Local Resources
Community Foundation of Middle Tennessee
3833 Cleghorn Ave, Ste 400
Nashville, TN 37215
888-540-5200
37 Peabody Street, Suite 206
Nashville, TN 37210
(615) 298-1108
Nashville Department of Commerce & Insurance
Emergency Shelters
(Please note: not all of these spaces will continue operating as shelters. Please contact them before going.)
Centennial Sportsplex
222 25th Ave N.
Nashville, TN 37203
(615) 862-8480
Hadley Park Community Center
1037 28th Ave N.
Nashville, TN 37208
(615) 862-8451
Victory Baptist Church
1777 Tate Ln
Mt. Juliet, TN 37122
(615) 773-5200
Cookeville Community Center
240 Carlen Dr.
Cookeville, TN 38501
(931) 526-8015
Putnam County Family YMCA
235 Raider Dr
Cookeville, TN 38501
(931) 528-1133
If you want to make a donation
Music City Inc. Foundation
One Nashville Place
150 Fourth Avenue North, Suite G-250
Nashville, TN 37219
Community Resource Center (part of HON)
218 Omohundro Pl
Nashville, TN 37210
We know the days ahead will be difficult, but we can help protect each other if we work together. McWherter Scott & Bobbitt stands with the people who have lost so much. We will be here when you need us, because we're #TennesseeStrong.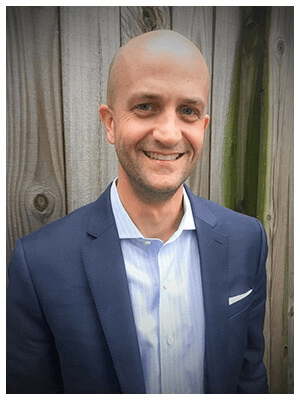 One of the Mid-South's Super Lawyers, Jonathan Bobbitt is a civil trial lawyer that has one singular focus – to obtain the best possible result for his clients. Passionate, thoughtful and relentless, this guy loves to spend his free time running 50-plus miles through mountains, deserts and country roads. Learn More