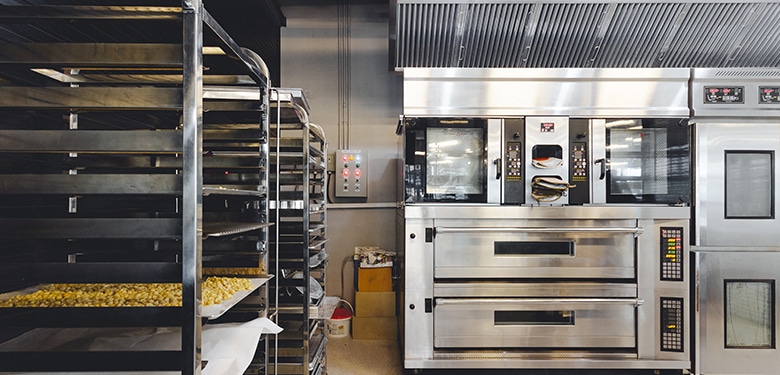 Insurance Dispute Attorneys Assisting Commercial Property Owners in Louisville
Effective and efficient representation for businesses throughout Kentucky
Commercial property insurance is a vital part of your overall business strategy. If you own commercial buildings and rent them to other businesses, commercial property insurance should protect your investment from damage your tenants might cause, along with the typical hazards of the elements. If your insurance company refuses to do right by you, McWherter Scott Bobbitt is here to help. Our experienced insurance dispute lawyers represent commercial policyholders in Louisville and throughout Kentucky. Let us assist you in getting your business back on track.
What does commercial property insurance cover and exclude?
Commercial property can suffer damage from fire, wind and water damage, theft, hail, vandalism and every other kind of catastrophe. Insurance protects your business by generally covering:
Your commercial building, the fixtures, equipment and machinery inside the building.
The furniture, office equipment and inventory that can be carried out of the building.
Other people's property that has been left in your care.
Depending on the type of policy, commercial insurance might also include:
Liability insurance for injuries to others while on your premises.
Legal defense, which covers costs to defend against judgements up to the limits of the policy
Most business owners will opt for a commercial general liability (CGL) policy: it's a master policy that covers the majority of your needs in the event you get sued. However, commercial property insurance and CGL policies often contain a number of exclusions. Some of the more popular include:
Earthquakes
Acts or war or terrorism
Smoke, ash and/or soot damage
Broken glass
Certain types of weather-related damage (sleet and ice damage; sand or dust damage inside the building; etc.)
Damage to your own vehicle, even if it was being used in the course of your business
Examples of commercial property insurance disputes after filing a damage claim
We have had clients who have experienced the following unfair treatment from their commercial insurance company after filing a claim for a covered loss:
Unreasonable delays
Reporting that the damage claimed is not covered because it was a result of normal wear and tear
Property damage claims denied
Refusal to promptly pay claims for covered losses
Failure to thoroughly investigate property claims in a timely manner
Depreciation of labor and/or materials because of Xactimate estimates
Which commercial property insurance companies serve the Kentucky area?
The following are just a few of the insurance companies that offer their services to Kentucky business owners:
Progressive
State Farm
HISCOX
Esurance
AIG
The Hartford
Acuity
Liberty Mutual
Skilled representation for your commercial property insurance claims dispute
Our firm is focused on fighting bad faith insurance practices where ever they appear. We aggressively pursue fair compensation for our clients who have faithfully paid insurance premiums for years –sometimes decades – only to find when the time comes to file a damage claim, the insurance company wants to play games. We guide our clients through the intricacies of submitting a claim, working with adjusters and negotiating with the insurance company to protect the policy holder's rights. We are well versed in the tactics that insurance companies use to avoid paying all of what they owe you. We protect your interests and we recover as much compensation as possible for you.
Schedule a consultation with a skilled commercial property claim dispute lawyer today
Work with an insurance dispute attorney who knows how to help Louisville business owners recover compensation and whatever damages may be appropriate if the insurance company has been found to have operated in bad faith. We are proud to represent commercial policyholders throughout Kentucky. Please call Clint Scott (licensed in Kentucky), Brandon McWherter (not licensed in Kentucky), or Jonathan Bobbitt (not licensed in Kentucky) at 731-664-1340 or fill out our contact form to schedules a consultation today.