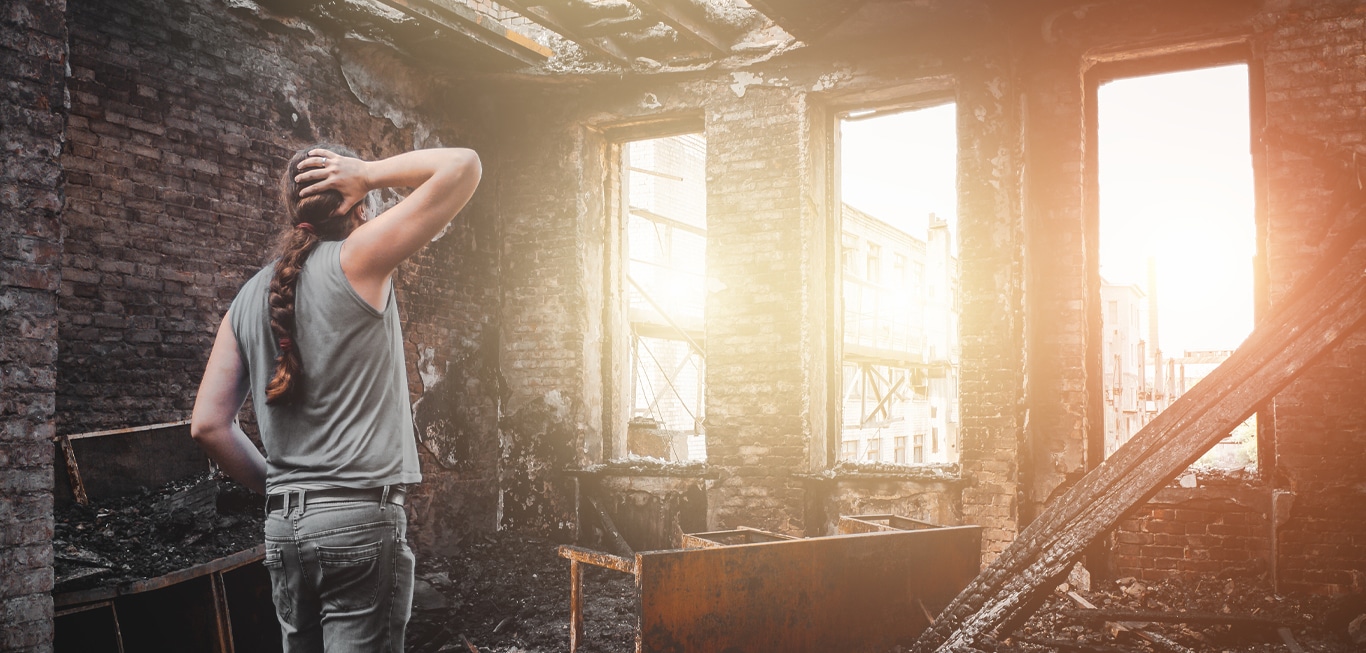 Experienced Insurance Dispute Attorneys for Your Residential Property Claims in Louisville
Helping Kentucky homeowners obtain fair insurance compensation when accidents happen or natural disasters strike
At McWherter Scott Bobbitt, we fight for the rights of Louisville policyholders who are facing disputes with their insurance companies because of claims for damage to their homes. You spend the money on home owners' insurance to protect yourself in times like these, but you do not expect the insurance company to make it feel impossible for you to recover the money you need to make the repairs to your home. We understand the complicated language in insurance contracts.
What are some examples of residential insurance claims and disputes?
Residential or homeowners' insurance policies cover a wide variety of claims. In a single policy, the property owner can get coverage for almost anything that damages their homes and property. Some of the more common claims available to Kentucky homeowners involve:
Damage from a hurricane
Damage from hail storms
Fire damage, including damage from smoke and ask
Lightning-related damage
Fallen trees
Pipes bursting
Cracks in foundation
Theft (after a home has sustained damage, and the homeowners have sought shelter elsewhere temporarily)
Some insurance companies will try to delay payment or deny coverage on a claim simply to try to save money. Having an insurance dispute attorney on your side can protect you from the unfair practices of insurance companies that try to get away with denying claims unjustly and stalling and delaying payments to the point where it creates a financial hardship for the policyholder.
What are some of the residential insurance companies that serve Kentucky?
There are several companies that offer residential insurance policies in Kentucky, including:
Kentucky Farm Bureau Mutual Insurance
Old Kentucky Insurance
Nationwide
USAA
Travelers
Central Insurance Companies
Liberty Mutual
Allstate
State Farm
In what ways do insurance companies attempt to avoid paying legitimate claims?
It is a common practice for some insurers to if not deny, then at least lowball, claims from policyholders. They know from experience that some people will walk away and not press the issue or demand payment for a covered loss. This practice saves the insurance company money and increases their profits, but it isn't right, fair or just.
Your insurance policy is a contract. The insurance company's obligation should be to the policyholder. When they deny your claim, or offer you far less than what you are owed based on your coverage, the company could be acting in bad faith. Some examples of bad faith tactics that insurance companies use to avoid paying a residential claim include:
Denying a valid claim
Unreasonable delays
Not conducting a thorough investigation of the claim
Lowballing a settlement offer
Misrepresenting policy language
Misrepresenting facts
If you are getting the feeling that your insurance company is not treating you fairly, a skilled insurance dispute attorney from McWherter Scott Bobbitt will represent you in an effort to hold the insurance company accountable to pay your legitimate claim.
What civil remedies are available for a residential claim dispute?
When you work with an insurance dispute attorney, you may be able to recover not only the covered losses within the policy, but the insurance company can also be required to pay fees and interest on the unpaid proceeds of your policy. Because of the specific requirements for proving a bad faith insurance claim in Kentucky, if you are successful, you may also be able to recover punitive damages and consequential damages to compensate you for your losses while the insurance company was stalling or denying your valid claim.
What can you expect from a property damage attorney?
You can expect a professional, legal advocate who will handle your residential insurance claim dispute for you so that you can get on with your life. Clint Scott (licensed in Kentucky), Brandon McWherter (not licensed in Kentucky), or Jonathan Bobbitt (not licensed in Kentucky) will investigate your claim, review your policy documents and pursue an appropriate settlement from your insurer.
Handling a disputed insurance claim is not something you want to tackle on your own. We are here to help protect your interests and to make sure that the insurance company upholds their responsibility to protect your property. Do not try to take on the insurance company alone.
If your losses are covered but your insurer won't pay, call us
Your homeowners' insurance is supposed to protect you in the event of an emergency. At McWherter Scott Bobbitt, we represent policyholders in Louisville and throughout Kentucky whose insurance companies refuse to do what is right. Please call 731-664-1340 or fill out our contact form to schedule an appointment.