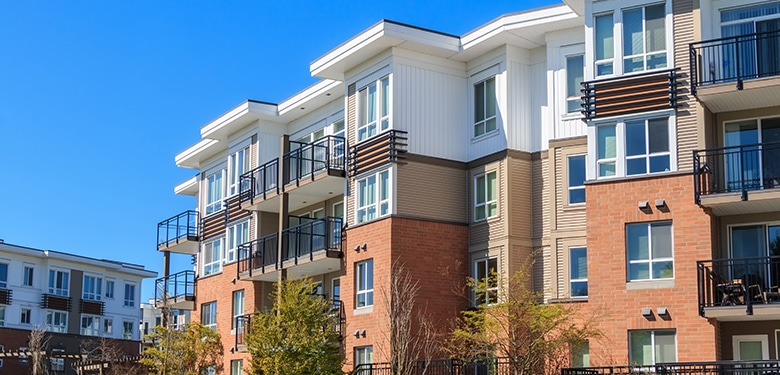 Mississippi Insurance Dispute Attorneys Handling Property Claims for Condominium Owner Associations
Reliable representation through the insurance dispute process
Condominium owner associations are unique in that a board, usually of residents, is tasked with the responsibility of making management and financial decisions for the betterment of the complex as a whole. When hail, fire, wind, etc. causes damage to a condominium complex, the amount of damage can be extremely large, in large part just due to the sheer number and size of buildings involved. Because the condominium associations are usually governed by a board of laymen, they are often overwhelmed and underqualified to make sure the association's most valuable assets, its buildings, are protected after a loss event.
At McWherter Scott Bobbitt, we assist condominium owners and homeowner associations with the complexities of an insurance claim. If you are a Mississippi condo owner facing an insurance dispute, work with a lawyer who will diligently work to advocate for your interests and ensure the compensation your claim deserves.
Comprehensive counsel for condominium property insurance claims
The attorneys of McWherter Scott Bobbitt have successfully handled numerous condominium property insurance claims, including those involving:
Hail. Hail is a huge threat for condominium associations. Because many condo associations have fifty or more buildings, the costs associated with hail damage can be enormous and sometimes the costs of repair can greatly exceed the reserves available.
Wind. Like hail, wind can blow off shingles, unseal them, crease them, etc. This damage can put the structure underneath that damage at risk, thus making it critical that the damage be immediately and appropriately addressed.
Fire or smoke. A fire within a condominium may initiate in a neighbor's unit or a shared common area. Even a quickly contained fire can cause smoke and soot to infiltrate adjoining units, necessitating appropriate remediation.
Brandon McWherter is a knowledgeable, licensed Mississippi insurance dispute attorney; he understands the complexities of a condo insurance claim and helps condo board decipher the claims process to pursue the best possible outcome.
Aggressive representation for all classes of insurance claim disputes
One of the most challenging aspects of a condominium insurance claim is determining who has the right to bring a claim and collect compensation. The nature of condominium ownership creates a situation where the right may lie with the homeowner association, numerous homeowners, an individual homeowner, or another legal entity. To resolve this question, it is important to consider the following:
Damage to common areas like roofs, hallways, parking lots, and recreation facilities generally falls under the class of insurance benefitting the homeowners' association.
Depending on the policy, damage to individual units and personal property sometimes falls under the classification of insurance that benefits the homeowner.
While these classifications may seem straightforward, numerous extenuating circumstances can frustrate the claims process. Insurance companies also undervalue, deny or delay payment of claims. When insurance companies refuse to honor their contractual obligations, a skilled Mississippi insurance dispute attorney from McWherter Scott Bobbitt may bring bad faith actions to hold them accountable for their actions.
Contact a talented Mississippi lawyer for your condo property claim
Trust the attorneys of McWherter Scott Bobbitt to represent the interests of condominium owners and homeowners' associations in insurance disputes. We aggressively advocate to secure the compensation your claim deserves. Call 731-664-1340 or complete our contact form to schedule a consultation with an experienced Mississippi insurance dispute lawyer.