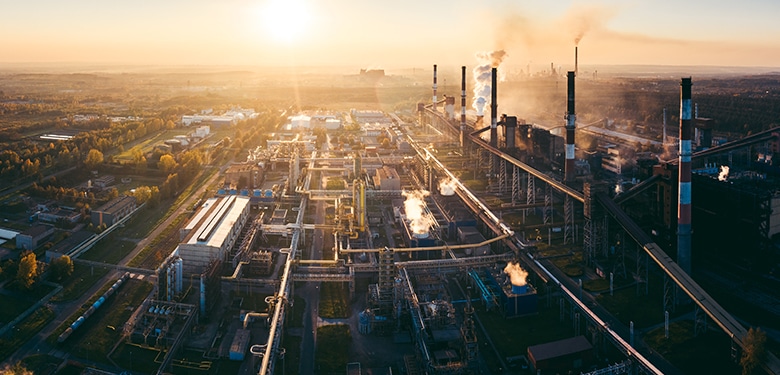 Mississippi Insurance Dispute Attorneys Representing Policyholders with Industrial and Warehouse Claims
Advocating on behalf of policyholders throughout the state
Business owners use warehouses for a variety of reasons. From storing inventory to housing industrial equipment, companies use these facilities to maintain their property in a safe and secure manner. When damage to the structure occurs, the business may face extensive financial losses.
The experienced insurance dispute attorneys of McWherter Scott Bobbitt assist with the claims process when industrial and warehouse damage occurs. We work with business owners in a variety of industries to accurately calculate their losses, file a claim, and pursue adequate payment from the insurance company. Brandon McWherter is licensed to handle insurance disputes in Mississippi; trust him to help you through the process.
Guiding you through the insurance claim process
The attorneys of McWherter Scott Bobbitt have successfully secured insurance compensation for a variety of warehouse damages, including those caused by theft, wind, hail, water damage, fire, and collapse. We understand the extensive costs that business owners face when dealing with property damage. These facilities are often filled with very expensive equipment, along with vast amounts of inventory, but the financial loss is not limited to the value of the property. It also extends to the inability to perform business duties, which often equates to lost profits and potential contract liability.
We walk your business through every step of the claims process, help you calculate your total loss and assist with filing a comprehensive claim. We also communicate with the insurance company on your behalf for negotiation purposes. When compromise is out of reach, we earnestly advocate for your interests during mediation, arbitration, or in a court of law.
We know that insurance companies often use tactics to reduce, deny, or delay payment on the claim. When these companies purposely refuse to honor their policy obligations, we defend your interests by initiating a bad faith action.
Types of warehouse disputes
Mississippi policyholders may face a number of challenges when making a claim for damage. You should seek the assistance of an attorney if your warehouse (or other industrial space) sustained damage from:
Hail and wind. A significant number of claims made by warehouse owners or leasers are the result of storm damage. Tornados, hurricanes, thunderstorms – all of these can lead to structural damage to roofs or other parts of the building. Flooding causes by the storms may also be covered, depending on your policy.
Fire. Insurance companies may balk at paying for damage caused by ash, soot or smoke. If your policy insures you against all elements of fire damage, however, you can pursue compensation for this damage.
Adequate security measures. The insurance company may deny payment under the assertion that adequate security measures were not in place within or around the warehouse or industrial facility, thus leading to acts of vandalism or theft. Policyholders may face similar roadblocks in cyber-attacks as well.
Third party access to stored property. The company may point to actions of a third party as the cause of property damage, with the intent of shifting responsibility for reimbursement.
Valuation of the damages or lost property. Insurance companies often underestimate the value of damaged property to lessen the payout amount.
Underlying cause of the damage. The company may claim that the underlying cause is not covered under the existing policy.
Protect your business interests by trusting McWherter Scott Bobbitt to handle your industrial and warehouse insurance claim dispute.
Get comprehensive representation from an experienced Mississippi industrial and warehouse claims lawyer
The attorneys of McWherter Scott Bobbitt have extensive experience in warehouse and industrial insurance claim disputes. We hold insurance companies to their contractual commitments and earnestly fight to secure the compensation your claim deserves. Call us today at 731-664-1340 or complete our contact form for a professional review of your case.