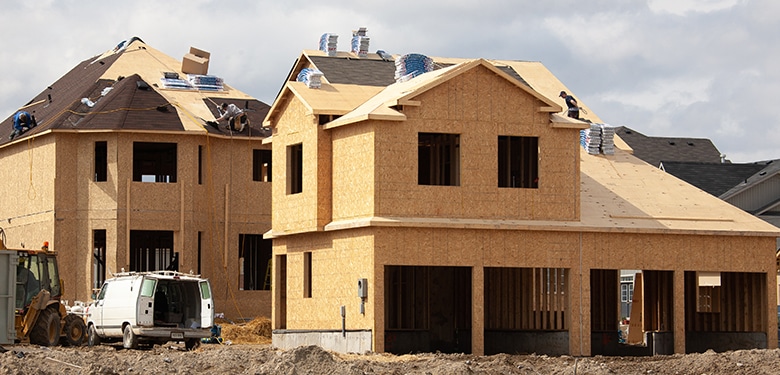 Skilled Mississippi Insurance Dispute Attorneys Assisting Policyholders with Property Claims for Multi-Family Dwellings
Professional counsel for owners of large housing units who need immediate funds for repairs and to stay in business
Multi-family dwellings include condominium complexes, townhouses, and apartment buildings. When a complex is destroyed by fire, earthquake, flood, wind, or for other insurable reasons, there are two sets of victims — the owners of the complex and the families who live in the multi-home units. Insurance must cover the costs to rebuild or repair the damage, to compensate the owners for lost revenue, and to compensate the victims for the cost of finding alternate living arrangements — among other damages.
At McWherter Scott Bobbitt, our insurance dispute attorneys have a track record of success in these types of cases. If you are a policyholder in Mississippi, trust attorney Brandon McWherter to fight for what is right and to protect you, your interests and your property.
Common multi-dwelling damage issues
Insurance proceeds are paid to the owners of the townhouses, apartments, and in cases of condominiums, often to the Board of Directors of the condominium association. Individual property owners should have their own insurance in case a catastrophe happens. Still, the owners make their money from their tenants, association fees, and homeowner purchases. So, owners want to restore the status quo as soon as they can. You want a Mississippi insurance dispute lawyer who understands the complexities of insurance law. We work with engineers, accountants, investigators, and the owners to address the scope of the loss and the appropriate cost of repairs.
After a catastrophe, a variety of factors can impact the value of a claim. Insurers may attempt to limit payment of contractor overhead and profit, deny roof damage because of alleged "wear and tear," minimize the claim by refusing to pay for matching materials, etc. McWherter Scott Bobbitt will analyze the policy, study the facts, and assemble a team of professionals designed to put a claim package together that correctly and fully puts the insured back in pre-loss condition
Another common issue is compliance with codes and laws. Before the restored units can be occupied again, the owners need to pass local and state safety and building codes to make sure the property is fully habitable. As a result, the existence and extent of "codes" coverage within the owner's insurance policy is critical. If so, we work hard to ensure that adequate payment is received to comply with all applicable laws, rules, and codes.
The primary argument in multi-insurance unit cases is often the value of the loss. Insurance companies may also argue that the loss was not covered under the policy, that exclusions apply, that contract terms were not met, or they may assert other defenses.
When catastrophe strikes, the right Mississippi insurance dispute lawyer can help
McWherter Scott Bobbitt has 75 years of combined litigation experience. We understand the full set of value issues and the full range of possible defenses. We get successful results because we pay attention to every detail, work with the right experts, and have a reputation for trying cases when insurance companies refuse to make timely and accurate payments. To discuss all your legal, business, and practical needs, please call 731-664-1340 to speak with a Mississippi insurance dispute attorney now. You can also make an appointment through our contact form.