Appellate Court Revives Plane Crash Lawsuit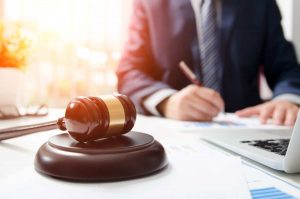 On July 17, a Texas appellate court partially revived a lawsuit between Kenyon International Emergency Services Inc. and Starr Indemnity and Liability Company. Although a trial court judge granted an early victory to Starr in May of 2017, the appellate panel overruled that decision, stating there's a factual issue as to whether Starr must cover the bill for services Kenyon provided to Seaport Airlines in the wake of a fatal crash in 2015.
Seaport's crash and ensuing bankruptcy
In November 2014, Kenyon and Seaport entered into a one-year contract to provide emergency services should the airline need it in the event of a disaster. In July 2015, a Seaport plane crashed in Alaska, killing the pilot and injuring four others. Kenyon provided the services as outlined in the contract, but Seaport didn't pay for them.
After Seaport filed for bankruptcy, Kenyon received permission from the bankruptcy court to file suit against Seaport for breach of contract and won a default judgement of $215,000 in damages. Kenyon then filed suit against Starr, with the argument that because Starr was Seaport's insurer, they were liable to pay the emergency services bill.
A trial court ruled in Starr's favor, and the instant appeal followed. The opinion was authored by Judge Jennifer Caughey and joined by Judges Laura Carter Higley and Harvey G. Brown. The case is Kenyon International Emergency Services Inc. v. Starr Indemnity & Liability Company, case number 01-17-00386-cv, in the First Court of Appeals of Texas.
Details of the dispute
In the lawsuit, Kenyon wanted Starr to pay approximately $215,000 in damages for insurance breach of contract, arguing that Starr was liable for the cost of Kenyon's services under Starr's insurance policy with the airline. Kenyon stated that they should be allowed to pursue their claim because they paid for services that Seaport (now bankrupt) should have covered, and the appellate panel agreed.
Kenyon, an emergency services company, seeks reimbursement for providing a welfare support line, mental health support for family and staff, and other disaster response services in the aftermath of a Seaport plane crash. In their decision, the panel wrote that Kenyon presented evidence that Starr could, in fact, be liable for some of the damages Kenyon is seeking to recover because they involved the bodily injury of Seaport passengers.
They said, "And some may fall under the rubric of related claims — any and all other damages from or arising out of any bodily injury to any person or passenger. In other words, Kenyon has raised a fact issue as to whether the reason at least some of the post-crash emergency services were performed — and potentially had to be performed — was bodily injury sustained in the plane crash, or any and all claims related to bodily injury."
However, the panel did rule that the original trial court was correct in throwing out Kenyon's breach of contract claim against Starr. They wrote that Kenyon wasn't a party to the contract Starr had with Seaport, and rejected their argument that they should be allowed to bring their claim as a third-party beneficiary.
When you're having a dispute with your insurance company, talk to McWherter Scott & Bobbitt for professional, experienced representation. Our Tennessee insurance dispute attorneys understand the intricacies of insurance policies and will help ensure you get the coverage you're paying for. Look to Clint Scott, Jonathan Bobbitt and Brandon McWherter when your insurer fails to pay out a claim, delays payment, or acts negligently. Call us today at 731-664-1340, or fill out our contact form. We maintain offices in Nashville, Chattanooga, Memphis, Jackson and Knoxville.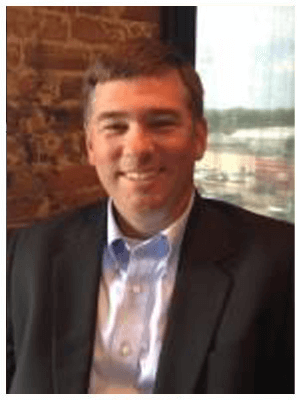 Whether in a courtroom or a duck blind, Clint Scott pursues excellence in all of his endeavors. With a demeanor that's part Grizzly Bear and part Teddy Bear, he is not the typical lawyer, but then again the Firm isn't a typical law firm. Learn More