Condo Insurance Dispute Must Be Arbitrated, Insurer Tells Court
In a notice filed with a Texas federal court on October 17, Lloyd's of London underwriters and the International Insurance Co. of Hannover SE told a Texas federal court that the owner of a condominium complex must arbitrate a $1 million dispute over a denied insurance claim.
The Winfield IT Condominium Association filed a lawsuit in Texas state court in August 2018, alleging that the underwriters and a group of foreign insurers owe over one million dollars for wrongly denying their condo insurance claim following a severe storm that hit the Houston area in the spring of 2017. Winfield also stated the investigation of its property and the related storm damage was "substandard."
However, in their removal notice filed with the court, the underwriters and insurance company argued that the dispute must be arbitrated in New York under a clause in both parties' contract. This clause is called the Convention on the Recognition and Enforcement of Foreign Arbitral Awards, which is an international treaty that guarantees citizens of signatory countries (in this case, the underwriters and insurance company) the right to enforce agreements to arbitrate disputes.
So, in short, this means that Lloyd's of London and International Insurance Co. of Hannover SE are exercising their right to arbitration and believe the Convention clause warrants removal of Winfield's lawsuit.
The insurance dispute at hand
The dispute began when Winfield filed a claim against its policy (issued by the Lloyd's underwriters and several other insurers, including Indian Harbor Insurance Co. and QBE Specialty Insurance Co.) after storm damage in 2017. However, Winfield alleges that its claim was denied after a slipshod and improper investigation of the property and damages.
Winfield argued that the investigation failed to include all of the damage visible during the inspection and undervalued the damage it did include – resulting in a claim payment of zero dollars. Winfield sought a second opinion, which assessed the damage at more than $800,000.
Alleging the "unreasonable" investigation was why its claim was denied, Winfield also included the insurance adjuster as a defendant in the lawsuit and asserted that the defendants violated state law that bars false, misleading, or deceptive acts or practices.
If you're involved in an insurance dispute or have questions about a claim, our attorneys can help. The legal team at McWherter Scott & Bobbitt is committed to helping you receive fair and prompt payment for your claims, and has extensive experience handling complex arbitration and litigation. Clint Scott, Jonathan Bobbitt and Brandon McWherter provide honest representation for the people of Tennessee. Call us today at 731-664-1340, or fill out our contact form. We maintain offices in Nashville, Chattanooga, Memphis, Jackson and Knoxville.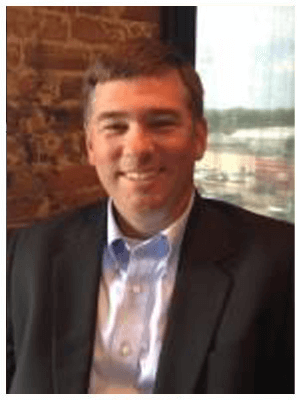 Whether in a courtroom or a duck blind, Clint Scott pursues excellence in all of his endeavors. With a demeanor that's part Grizzly Bear and part Teddy Bear, he is not the typical lawyer, but then again the Firm isn't a typical law firm. Learn More