Mold Issues and Filing a Successful Water Damage and Mold Claim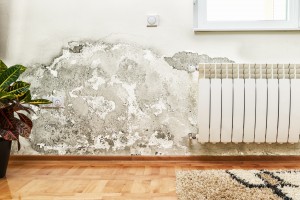 Insurance companies have traditionally sought to minimize the amount they pay for any mold or black mold claims. Some insurers will try to pay a sparse amount or nothing at all for anything associated with mold cleanup, even when a water event that causes water damage is covered, but also leads to indoor mold contamination. A denial of a legitimate claim involving mold damage can certainly constitute an unfair or bad faith claim practice by your insurer.
How a mold claim can become an issue
A mold claim typically becomes an issue when it was not observed by the adjuster sent from the insurance company. Often, the insurer will later attempt to deny a claim for mold damages by asserting the mold existed prior to the covered loss, was the result of an improper loss mitigation technique, or resulted from a defect in construction. Sometimes insurance companies will deny the mold exists and is a problem even when it is a blatantly obvious issue.
A mold damage claim will typically be covered when some type of water peril that is covered by the insurance policy also causes the formation of mold. This is typically referred to as a covered peril. Mold that develops from a single event such as an ice storm or hurricane may be covered.
On the other hand, mold that develops from a chronic leaking pipe or other type of repeated or continuous water seepage may not be covered. Determining what moisture or water source caused the mold to develop is one of the major factors that influences whether a mold damage claim is covered. This determination can be made by experts in the mold inspection and remediation field.
Mold remediation cleanup costs are rising and as a result, insurance companies are entertaining different ways to avoid paying on mold damage claims. Some of the methods they employ include completely rewriting form policies to eliminate coverage for all types of mold – for instance they may reduce the amount covered for mold damage to between $1,000 and $10,000. Or, the insurer may litigate a mold damage claim under the existing insurance policy.
Filing your water damage claim
Once you have determined that water damage to some portion of your home is included under your insurance policy, there are certain steps you can take to help ensure your claim is approved. These include:
Documenting the damage quickly
Once you discover water damage, it is vital to contact your insurer as quickly as possible. Documenting the damage is also of crucial importance. Take pictures of the damaged areas, including every damaged item and the source of the water (i.e. hole in the roof or burst pipe). If you have any pictures of the area prior to the incident, show them to the assessor to provide a good before and after comparison.
Being prepared for questions from the adjuster
A representative from your homeowners' insurance company will likely ask you an extensive list of questions about your claim to assist in the determination of what damage is covered under your policy. He or she can also accurately determine if the damage done is greater than the deductible stated in your policy.
If it is necessary to make certain repairs before the adjuster looks at the damage, be sure to take pictures before and after and retain any receipts for materials you purchase. All of these expenses may be reimbursed.
Considering getting a separate estimate of the damage and repair costs
In situations where water damage and mold are the issue, it can be quite helpful to have a contractor evaluate the damage separately and provide you with an independent estimate from the one you will receive from your insurance company. This estimate may be useful in the event that the insurance adjuster's coverage is inadequate or does not cover the mold damage. The estimate can provide you with information useful in negotiating your offer upward or taking further legal action in pursuing your residential property claim.
At McWherter Scott & Bobbitt, we have access to experts in mold detection and remediation to ensure your mold claim is not wrongfully denied. If you believe your insurance company is underpaying or denying your mold claim, call our experienced insurance dispute attorneys today at  888-996-9731 or complete a contact form to schedule a consultation with Clint Scott, Brandon McWherter, and Jonathan Bobbitt. We serve clients throughout Tennessee from our office locations in Nashville, Chattanooga, Memphis, Knoxville, and Jackson.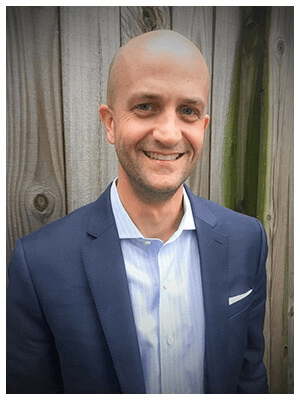 One of the Mid-South's Super Lawyers, Jonathan Bobbitt is a civil trial lawyer that has one singular focus – to obtain the best possible result for his clients. Passionate, thoughtful and relentless, this guy loves to spend his free time running 50-plus miles through mountains, deserts and country roads. Learn More